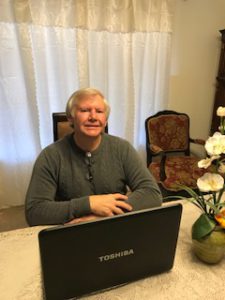 Thank you, for visiting our website, as it is our desire to engage every visitor with the utmost relevant content, to enhance their health for today, and tomorrow.
Hello, everyone, This is Jack and I am very pleased to introduce myself as the Founder of this Affiliate website.
I was born in Los Angeles in 1960 and grew up in the San Gabriel valley, what a time it was to be a teenager in the 70's I must add. We were of the surfer era, and Huntington Beach was our place. These were very troubled times for me, and the Country as well,
as the world was in the middle of a cold war, with deep threats ringing everyone's ears.
I joined the USAF at 18, I will tell you that was a lifesaver, it got me out of the bad element and influence of the southern Cal 70's era, it probably may have saved my life. There has always been a major affliction of health issues in my family tree, mainly polycystic kidney's, in which has ravaged my Mothers side of the family, I lost her at the age of 19, there is hardly a day that goes by that I do not think of her, Mothers are amazing.
I am nearly 60 now, and I attribute my health, that is very good, due to the fact that I exercised my entire life, and tried to eat healthily. With that been said, I now must take my health very seriously, because I would really like to enjoy the retirement that I worked very hard for, and my older Thai wife of 38 years, and two Thai daughters that I adopted. Honestly, Diabetes has played a major role in the health issues of my family members as well, however they were all overweight.
This Blog has been a pleasure articulating for everyone that is seeking there better health for today, my confession is I did it mainly for me, and my ongoing health concerns, however, my heart goes out to all of our fellow members of humanity that are suffering ailments.
I currently reside in Northern Arizona in the tall pines at 7,ooo feet, which is known for the cleanest air quality in the Country.
When I retire, I plan on continuing full-time blogging, the church, and fishing, my family is a major blessing for me.
Going through various stats online or in print media, you will just be shocked at how our health is literally at stake. We are living in an era where healthy habits have been thrown out of the window, with most people preferring to indulge in any bites and fast foods that come their way. Well, treating yourself to tantalizing meals is not bad, but you have to watch what you eat to maintain your health and general wellbeing.
Obesity has become the number one threat in the world while cancer is no longer a lifestyle disease, but a pandemic that affects people from all walks of life. Nevertheless, that's just the beginning. The cost of healthcare has shot up tenfold with unhealthy workers costing over $150B annually in terms of lost productivity. With such massive figures doing the rounds, anyone who cares about their health will certainly be astonished.
The good news is that there is light at the end of the tunnel, but it all boils down to how you take care of your health and wellbeing. Whether you are struggling to lose weight, or you are searching for the perfect dietary plan to arrest a persistent condition, I am here to help. This website is dedicated to health and fitness enthusiasts who are searching for valuable and resourceful insights on how to live a healthy lifestyle.
My desire is to share my knowledge on a wide range of health and fitness topics in order to help everyone overcome the various challenges bedeviling their health and wellbeing. From dieting to exercising, this website stands as your one-stop online resource center for all your health needs. In addition, the blog seeks to show you several strategies and hacks that you can use to maintain and improve your wellbeing. All our blogs, articles and other resources are aimed at helping you create a suitable plan that fits your unique needs and lifestyle.
I acknowledge the fact that every person has a unique health challenge. Moreover, each challenge requires a distinct health and fitness plan. With this in mind, I have come up with several tips on how to help you stay healthy. This resource website offers a variety of solutions and health products, including, blogs and reviews, which you may refer to for better health. These valuable articles revolve around nutritional wellness programs, exercise and workout guides, weight loss plans and dietary plans that can help you live a healthy and fulfilling lifestyle.
Do not take any chances when it comes to your health as well as the wellbeing of your family. Together with other stakeholders, we are embarking on a path to bring lasting health and wellness solutions right at your doorstep through this website. In addition, I am dedicated to helping you achieve your fitness goals by providing innovative, personal wellness solutions to all interested parties. With the vast information and variety of products available on our website, you can say goodbye to all your health and fitness problems.
Sincerely, Jack Butler, founder of betterhealthfortoday.com
Please feel free to visit us, as you are truly the reason we are here.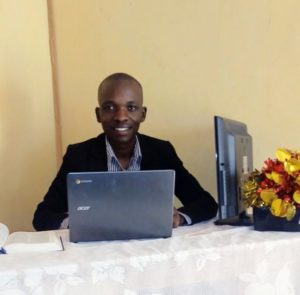 There's nothing that has moved my emotions deeper than Jack's dedication to seeing everyone live a happy and disease-free life. His effort to advise, guide, motivate and encourage everybody to enjoy living to the golden age with no difficulty has sparked a lot of hope across the entire generations, and its no doubt that it's going to impact the future generation too.
Working under the leadership of Jack has changed my perception of the future as we drum up the need for a healthier future.
We live in a world marred by many lifestyle diseases, which is bringing many things to a standstill as many people are in pain. And as reality unfolds a lot of people find it important to go for a healthy life as a healthy generation is a wealthy generation.
From organ inflammation, joint pain, arthritis, cancers, muscle building, weight loss programs, hair loss, knee complexities, nutrient deficiency…, there is hope for the society and sooner enough, all these will be forgotten history. As a nutritionist, Jack has a golden secret that'll see all the aforementioned cases come to an end.
As the founder of betterhealthfortoday.com and healthiestcookware.com, Jack has helped many people across the world living with health issues. He is very concerned about what the public faces in real-time, and as an experienced nutritionist, Jack doesn't give unhealthy foods a chance. He's very much interested in seeing that what people eat is healthy and chemical-free. For the time I have worked under him, I have gained a lot of experience ranging from nutritional matters and physical fitness, which has allowed me to help the people around here.
Sincerely, Collins Nyong,