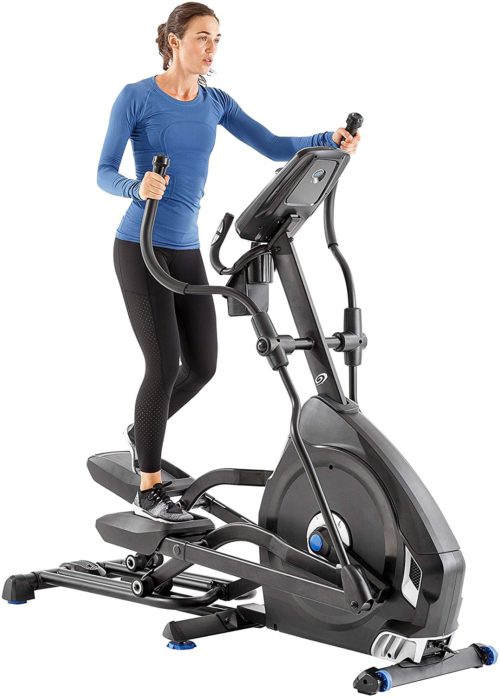 Elliptical Machine Ratings for Your Better Health For Today"
The Best Machines For Low-Impact Exercise & Better Health
Are the treadmills creating a bad impact on your joints? The aftermath of an exercise cycle can be a painful experience especially when you don't create a healthy workout plan. You need the best trainers to beat your low moments. That's why this elliptical machine rating review for establishing your better health for today can be an excellent idea for you!
Choosing between an elliptical machine and a treadmill for your home gym can be a difficult task. That's because it depends on the intention of your workout. You may find it theoretically exciting that an elliptical machine can burn more calories than a treadmill.
Other benefits of using an elliptical are that they cause less stress on your joints. Besides, you'll have total body control and muscle isolation while on the machine. And you can peddle longer on the elliptical trainer than you can on your treadmill.
So, in case you're searching for the right machine for you, then you don't have to go further. Read this in-depth guide on the best elliptical machines for home gyms. Each of them comes with a variety of features that are best for you and your family.
Keeping People Fit With Workout Machines!
With elliptical trainers, most people tend to get a lot from their target heart rates. That means that they can reach their target effortlessly, sustain their momentum at that target and be the best they can be.
Can't Wait, Need Access to my Wellness Store Now? (Click Here)
In the event that you're experiencing shin splints, knee joint pain or injury, or any other discomfort on your lower body, then getting an elliptical trainer for yourself can speed up your recovery without adding the high-impact pressure to running on a treadmill.
Also, it becomes easier when you target your hamstrings or quadriceps on the elliptical than it is on a treadmill. That depends on the way you pedal.

Pitching forward enables you to work your quads as you switch it up. In addition to that, pedaling backward allows you to isolate your hamstrings as a bodybuilder.
Also, you'll engage your upper body with the push-pull motion by introducing moveable handlebars that come with elliptical machines. This will ensure that your triceps and biceps get a great shape as well.
Benefits of Elliptical Workouts: Beginner's Guide
✔ Burn Calories
Burning calories is easier with an elliptical trainer. If you're planning to burn off last night's dinner and boost your heart rate, working out on the low-impact machines can be the best option for you.
Also, you can go longer on an elliptical tool as it's better than running on a treadmill. That's because interval workouts on your elliptical trainers greatly increase your endurance.
✔ Improved Balance
An elliptical can increase your balance. Since the handles are freely moving, you don't have to engage them when moving the machine. You can engage your core while pedaling by maintaining your chest high, shoulders back, and keeping your back straight.
✔ Built-in Workouts
A great number of high-end elliptical machines come with monitors and pre-programmed workouts to decide on.
Some trainers even come with routes offered by various workout apps. These depend on Google maps to engage you through modernized sceneries around the globe.
What to Consider When Choosing a High-quality Elliptical Trainer
Deciding on the best workout machine can be difficult when you're a beginner. This is because some of the elliptical trainers on the market are good-looking yet not effective in their function. That's the reason we are here. You need to set up an effective and well-equipped home gym. We have you covered. Here are the most important features to look for in your machine.
The Bowflex-r Results Series 116 Treadmill, YouTube Video
◾ Type
Choosing the right elliptical machine is an essential part of your workout goals. You'll have to consider different types of machines. So, you're required to decide whether you need a pedal-drive, front-drive, rear-drive, or center-drive machine.
◾ Size
When it comes to an elliptical machine for your home gym, choosing the right size is very important. Some machines are bulky, some are big, and there are many more that are tall. On average, the best ellipticals need to be at least 6 feet long and 2 feet wide.
◾ User Weight Limitations
Different user manuals will advise you on the weight limits for the elliptical. According to a recent study, most ellipticals weigh between 250 to 400 pounds.
◾ Safety and Performance
No two ellipticals come with the same features. Some have extra features and workout programs. Others are simple and don't have many bells and whistles. So, you need to look for a machine with unique resistance programs, suitable stride lengths, and with non-slip pedals.
◾ Safety
The best elliptical trainers will ensure that you remain stable. They will not allow you to slide around during workouts. That's because they offer a good grip and enable you to move seamlessly. So, they'll keep you safe when exercising. Here are the top-rated ellipticals for better health for you today. You need the best elliptical machine rating reviews for establishing your better health for today.
The Best Machines For Low-Impact Exercise & Better Health
1. Bowflex T116 Trainer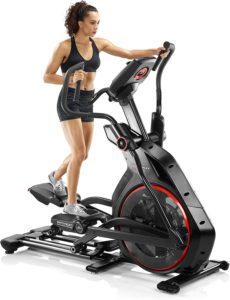 (Click Here Now), For The Latest Prices-Bowflex
(Click Here Now), For The Latest Prices-Amazon.com
My Ratings: 4.3 0f 5 Stars
See Manufacturer For Extended Warranty
B072MPR2TT
For the first time ever since the development of elliptical trainers, there comes a workout tool with Bluetooth Connectivity. That ensures the fun never ends. On this machine, you will get access to the "Explore the World" app. The app ensures that you enjoy all your favorite virtual explorations. Also, you can immerse yourself in a world of virtual worlds digitally.
This elliptical trainer is designed with a "Burn meter" to let you gauge/adjust workouts. Plus, the machine customizes everything to your personal level of comfort.
It comes with a backlit LCD screen, — 7.5" full color, and greatly intuitive workout programs. Besides, the machine combines the working of an elliptical and stair stepper which come as a package into one great product. Interestingly, it has reduced the impact on the knees, back, etc. In addition, the trainer comes with an easy-to-read display, and an intuitive and simple control panel. So, you can have an efficient experience with increased burning of calories per 30 minutes.
The Bowflex 116 Trainer is designed to be compact with a limited impact on the joints. That makes it a unique machine. The trainer is known to motivate maximum calorie burn. So, it ensures that your workouts become more effective and with a strong sense of accomplishment. It'll give you great excitement for the next day of exercise.
Contrary to the traditional machines that left the user exhausted and discouraged, this trainer has all that needs to be considered. There's nothing on the market that compares to this Trainer. The Bowflex 116 Trainer specifically comes with different workout plans.
Pros
· Easily sync and track progress with your Android device.
· Bluetooth capabilities
· Workout at work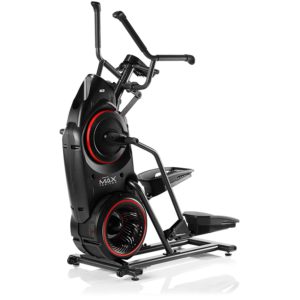 · The trainer is known to motivate maximum calorie burn.
Cons
· Limited warranty
2. Bowflex Max 3 Trainers!
(Click Here Now), For The latest Prices=Amazon.com
Best Place To Buy: Amazon.com
My Ratings: 4.0 0f 5 Stars
See Manufacturer For Extended Warranty
This is an elliptical trainer with a unique whisper flywheel system. It provides you with a natural fluid motion while peddling your way through progressive resistance levels. In case you're looking for a trainer that'll bring you the challenge during a workout, then this is the machine for you!
Due to its stylish design, this trainer lets you peddle forward and back. That allows you to push through the wheels while isolating your hamstring and glute muscles. That gives you great exercise that imitates squats.
This has an improved sensory program with a heartbeat chest strap to accurately monitor your heart rate. You can alter and personalize your workouts without inviting others to the challenge.
When using this trainer, you'll enjoy an enticing noise. You don't have to worry about disturbing others. This machine perfectly fits into the living room. So, you can work out while watching the news.
Pros
· It comes with Adjustable pedals
· Also, this machine has a Backlit LCD display
· Plus, it provides you with a natural fluid motion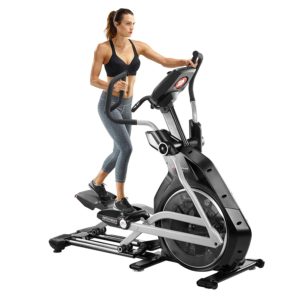 Cons
· It's too long to fit in your living room perfectly.
3. Bowflex 216 Elliptical Trainer
(Click Here Now), For The latest Prices=Amazon.com
Best Place To Buy: Amazon.com
My Ratings: 4.0 0f 5 Stars
See Manufacturer For Extended Warranty
This is a perfect elliptical machine for you if you're on a strict budget as an entry-level user. The machine comes with built-in computers that are designed to accommodate 22 pre-programmed workout sessions. It motivates you in a different way. So, you can maximize your heart rate while working out.
This machine is well-constructed. It comes with a sturdy frame and a durable flywheel You'll easily peddle through every fitness session on this elliptical trainer effortlessly.
It is designed with a built-in monitor that tracks your calories burned, intensity level, and pulse while you're working out. The machine is one of the most effective on the market today.
With front-drive features, the pedals glide smoothly over the rails. While there's a tough debate about the rear-drive and front-drive, the development of the front-drive mainly focuses on making the machine extra compact. Also, it may need more leg power to pedal and this is a perfect elliptical for you. Discover the best elliptical machine rating reviews for establishing your better health for today.
Pros
· Heart rate grips
· It is designed with a built-in monitor
· Media shelf
· Calorie tracker
Cons
· It doesn't synchronize your heart rate monitor properly.
Finally…,
Make Your Decision Today, For Your Healthier Lifestyle, (Click Here)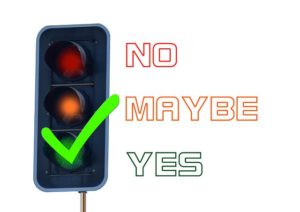 Achieving a healthy lifestyle is a long process. It includes sticking to a balanced diet and performing the best exercise. So, eating a healthy diet without good workouts can be difficult. When it comes to physical workouts, you need a regular visit to the gym. Going to the gym daily can be tricky. That's why many people are going to home gyms. With the best elliptical trainers, they're getting the best exercise in the comfort of their homes.
This content on the Elliptical machine rating reviews has been a true pleasure gathering the wisdom to articulate the most effective knowledge for the benefit of every viewer. This is our heart to help establish a healthier lifestyle in the most natural ways possible.
Perhaps the time is now to engage our health blog. Truly you are a very unique individual that has so much to offer us all. So don't hesitate to leave your ever so important and heartfelt comments below, for the sake of everyone.
I hope to hear from you soon, sincerely, Jack Butler, founder of betterhealthfortoday.com
(Click Here), For More Home Page Content