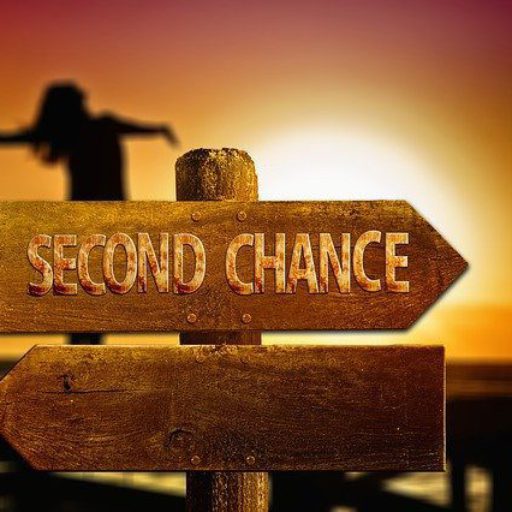 Healthy Living Network: "Trivita's Better Health for Today"
How to Boost Your Immune System Naturally, According to TriVita
Even some of the most health-conscious people become sick from time to time. It all begins by getting into contact with an unhealthy foreign substance. However, it's more important to support your immune system naturally nowadays.
According to an article by Harvard Health Publishers, there is a lot that the immune system does to the body. Apart from fighting diseases and infections, it protects you against invasive pathogens. So, having a strong immunity will give you an advantage over viruses, bacteria, and any other disease-causing microorganisms.
However, this doesn't mean you can not take preventive measures even if you have a healthy immunity. It is essential to keep your immune response system healthy and active so that the body can combat illness easily.
Top Ways to Boost Your Immunity Naturally
Good support for the immune system is a great way to stay healthy and happy. To be honest, the world has changed, and it is now important that you find better ways to keep it strong. Actually, there are better ways to live a happy life. And that is what TriVita brings to you. Here are great thoughts:
Can't Wait, Need Access to my Wellness Store Now? (Click Here)
1. Invest in vitamins and minerals.

A healthy immune system is cemented by a healthy diet. Yes, a balanced diet with a lot of minerals and vitamins can support your immune system naturally.
According to nutritionists, a balanced diet is one of the best ways you can strengthen the body's immunity to bacteria and viruses. Observing and adhering to a healthy diet can help your immune system by offering it the required nutrients, which can help it to function correctly.
Some vitamins and minerals can be essential for a healthy immune system. That is because they are involved in the immune response directly.
Ideally, vitamins B6, C, E, and the mineral zinc can help the body to fight against pathogens and potential infection-causing organisms. Here are foods rich in immune boosters.
Vitamin B6: beef, turkey, oatmeal, brown rice, eggs, soy, chickpeas, salmon, tuna, chicken, potatoes, and bananas
Vitamin C: guava, papaya, citrus fruits, broccoli, bell peppers, spinach, asparagus, sweet potatoes, strawberries, and pineapples
Vitamin E: avocado, squash, spinach, broccoli, nuts, seeds, and cooking oils like almond as well as the canola
Zinc: chicken, hemp seeds, tofu, lentils, peas, oysters, crab, lobster, beef, turkey, and cashews.
These are all-natural ways to boost the immune system. Often, vegetables, nuts, and seeds are loaded with nutrients that can keep the immune systems in top health. Indeed, cruciferous vegetables such as cabbage, kale, and broccoli can help support liver function. Also, they are a crucial part of the body's natural detoxification process.
2. Take a relaxing bath.
Practically, a nice hot bath, with relaxing aromatherapy scents, can significantly reduce stress — and make one comfortable and happy. Sleep is one of the top ways the body repairs itself. On the other hand, lack of enough sleep can cause, accelerate, and activate the stress response, depresses immune function, and even elevate inflammatory chemicals.
3. Micromanage your minerals.
Aside from acquiring a range of vitamins, it is essential to get enough — but not excess — of key minerals that are important for daily health. Selenium and zinc are critical ingredients for developing the proper function of the immune cells. Otherwise, experts have cautioned that too much zinc can impair immune function. Therefore, it's vital to stick to the recommended daily allowance.
4. Spice up your cooking.
Surprisingly, spicy but tasty garlic and ginger are delicious yet healthy, immune-boosting additions to your family diet. In fact, raw garlic, in particular, contains antimicrobial and cancer-fighting agents. On the other hand, ginger has been used for years in traditional medicine to treat colds, nausea, and flu symptoms.
5. Keep on moving.
Doing regular exercise can contribute to overall health in various ways. And a healthy body brings about a smoothly functioning immune system. While some forms of workouts, such as tai chi and yoga, are capable of reducing stress and improving strength, physical exercise can create balance and bring flexibility that people lose as they age.
6. Get enough sleep to stay healthy.

Depriving yourself of sleep has a negative impact on the immune system function. Sleep is an essential part of life that is responsible for healing and supporting brain function, repairing muscles from exercise, and even maintaining emotional stability. For that reason, a lack of sleep can decrease the ability of your body to fight infection.
According to studies, adults should get between 7 and 9 hours of sleep every night to keep their immune systems healthy. That is the reason to focus on activities that induce relaxation and promote sleep.
7. Find better ways to cope with stress.
A recent study has established that stress is on the rise. And it is the most prominent player in the current surge in lifestyle diseases. Even worse, chronic stress can advance into anxiety or depression. While you are aware of the expression that "stress makes you sick, " everyone should find out the best ways to cope with their struggle.
Honestly, stress negatively affects the immune system. Besides, it decreases its ability to fight infection. For that matter, you need to manage all your stressors. On top of that, eating a healthy diet, exercising, or getting adequate amounts of sleep can naturally lower your body's stress levels. Eventually, it will be a great deal of supporting your immune system.
How to Boost Your Immune System Naturally with TriVita's Supplements
Promoting your immune system is no longer a challenge. All you require is an immune booster from a reliable firm like Trivita. The firm deals with several supplements, all of which will keep your body-defense mechanism in check. The products have little to no side effects. Because the majority of them are plant extracts or extracted from reliable edible animals.
Investing in a result-oriented supplement will give you excellent outcomes. For that matter, this article introduces you to the top immune supplement.
Trivita's Vital C
Best Place To Buy: Trivita
My Ratings: 4.7 out of 5 Stars
Full Refund Available If Not Completely Satisfied
Trivita's Vital C is what you need to achieve the perfect immune system. With Vitamin C as the main element of the supplement, your body will be free from any disease-causing radicals. The immune booster provides an environment that works against inflammatory actions. In addition to this, the antioxidant properties ensure you stay happy with a younger complexion. This is courtesy of the anti-aging features of the nutrient.
Naturally, vitamin C is available in citrus plants and fresh green vegetables. However, the adjustments to livelihood make it challenging to access fresh vegetables. Also, citrus fruits are available in insufficient amounts. As a result, the provision of vitamin C in adequate quantities becomes a challenge. Thus, the need for a nutrient supply chain from other sources.
Vital C from Trivita is a solution for your immune system. Therefore, you can order this product to start your dosage soon. Because of the numerous benefits that result from using the supplement.
Finally
Supplements are meant to improve the number of nutrients you supply to your body. For that matter, it does not matter whether you are sick or not. All you have is to keep your immunity stable by ordering Trivita's Vital C.
Is The Time Now, For Your Healthier Lifestyle? (Click Here)

This content on the healthy living network engaging Trivita's better health for today post has been another amazing time gathering and articulating the most relevant knowledge for your better health for today. The purpose of our blog is to produce goal-based wisdom for every viewer's purpose-driven healthier lifestyle.
Perhaps the time is now to engage our health Blog. As you are surely a very unique person with so much to offer us all. So don't hesitate to leave your ever-so-important and heartfelt comments below, for the sake of everyone.
I hope to hear from you soon, sincerely, Jack Butler, founder of betterhealthfortoday.com
(Click Here), For More Home Page Content