Myohealth Reviews The Best Essential Amino Acids + TriVita Login
MyoHealth is a health supplement that combines all 9 essential amino acids required for effective muscle development and regeneration. Though the supplement was initially created to aid senior citizens on bed rest and astronauts, it is now used by a variety of people for different reasons.
MyoHealth Essential Amino Acid For Your Better Health For Today
As people age, their inability to store protein results in frequent aches in their limbs, pelvis, and back. As we move forward with The Myohealth reviews, for your life of wellness post, your options will be revealed, for your better health for today.
Though Myohealth doesn't claim to be a miracle cure for these ailments, TriVita, which came up with the formula and product, attests its results are clinically proven. This review will examine the merits of MyoHealth's health claims, as well as inform potential new users on its components, how it works, and possible side effects of frequent use.
Access My Amazon Store Now,(Click Here), Access My Health And Wellness Store Now, (Click Here) Utilize Searchbar For Products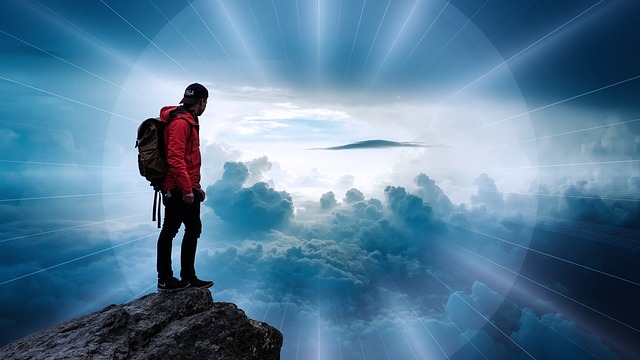 Product Presentation
MyoHealth comes in the form of powder and vegan capsules. The powder is stored in a small, cylinder-shaped container and bears information about the product on the package. This powder is relatively easy to mix in water. It dissolves rapidly into a lemonade/berry-crush-flavored drink.
MyoHealth Vegan capsules are sold separately and ingested in a natural way.
Ingredients
MyoHealth's claim to fame is its blend of natural, essential components. It is entirely vegan and merely contains the 9 essential amino acids the body requires to metabolize protein effectively. The patented MyoHealth formula contains the following Amino acids:
Seeking Your Inner Spiritual Foundation? (Click Here)
– histidine,
– isoleucine
– leucine
– lysine
– methionine
– phenylalanine
– threonine
– tryptophan
– Valine
Other ingredients include magnesium stearate and Hypromellose. Each dose contains 42% of the recommended daily protein intake and 1% of the recommended fat intake.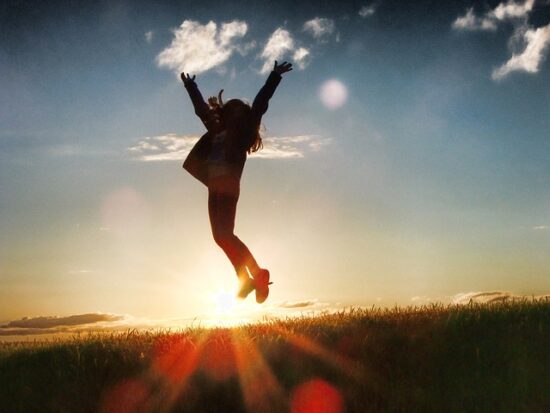 In addition to helping the body store protein, While all amino acids work similarly, some have particular, essential functions. The amino acid Lysine, for example, affects the release of protein into hair, nails, and skin. Valine and Tryptophan have direct effects on the release of hormones, such as dopamine, which affects a person's ability to be active.
It is important to note that the body doesn't naturally produce essential Amino acids. Instead, they are obtained through your diet. Unfortunately, with balanced diets being inaccessible to certain people and the body struggling to use nourishment effectively, it is common for people to be in a deficit of essential amino acids.
Why You May Need MyoHealth
Protein deficiency is incredibly common in adults the world over. Naturally, a person's ability to metabolize protein and all other primary nutritive compounds declines over time. This is because the organs in charge of nutritive seeping as one ingests food start working less effectively as cells die. Age obviously creates lateral damage.
However, it isn't only senior citizens who may encounter this problem. Protein deficiency can also be a genetic or environmental problem. Some adults may experience protein deficiency as early as their 20s because of malnutrition, either past or present. This can occur when too little food is ingested, or the wrong food is ingested.
If you think you are suffering from protein deficiency, you will want to contact your doctor. However, you may also first wish to ascertain whether your symptoms match. If you encounter several of the following, symptoms, you may want to take immediate action:
– Muscle loss
– Fatigue
– Depression
– Back pain
– Neck Pain
– Moodiness
– Muscle inflammation
– Insomnia
– Frequent bruising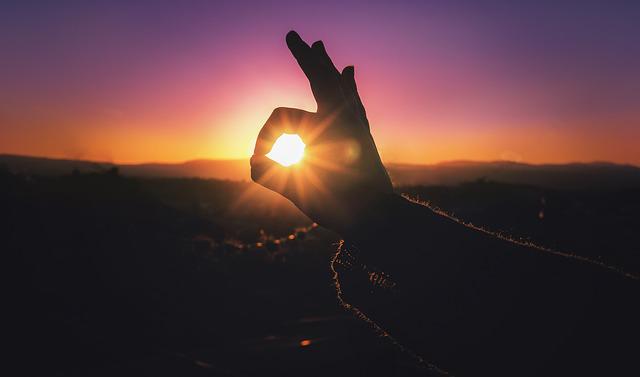 If You Suffer From Any of The Symptoms Mentioned Above, MyoHealth May Be The Solution You Seek. However, in order to fully understand the improvements you may expect, you might want to understand how the formula operates, first.
MyoHealth works by providing
your body with a 190% boost in its amino acid levels. This abundance of amino acids leads to your body metabolizing, transporting, and storing protein more effectively. As a result, your cells absorb more protein, which facilitates their regeneration. This protein enables damaged cells to be replaced while encouraging the building of new ones. Instantaneous results of greater protein absorption include boosted energy levels and greater mobility. Gradual results may vary from the loss of pain to muscle growth.
Though Myohealth is predominantly used by seniors, it is also increasingly popular among athletes.
Benefits of Using This Product
Users, the world over will agree that Myohealth is relatively effective. In fact, a variety of testaments from users entail a "life-changing experience" and a "complete loss of chronic back pain." Because it is a natural supplement, Myohealth can cater to a variety of health problems with very minimal risk of poor body absorption or any of the reactions one may experience with traditional medicine. Here are various ways in which you can expect Myohealth to improve your life.
Energy Levels
The vast majority of Myohealth users report low energy levels, fatigue, or lethargy. This can lead to inefficiency at work, an inability to complete basic home care tasks, or even, in the long run, depression and weight gain.
It Has Been Scientifically Ascertained That Low Protein Levels Will Lead To Fatigue. It Is Undeniable That The My Health Essential Amino Acid Blend Can Improve Your Energy Levels Drastically.
This product both enables your muscles to maintain themselves efficiently and causes your brain to release dopamine and various endorphins more effectively.
Juice Your Way To The Healthier Lifestyle Naturally With Vitamix Blenders
The Vitamix 6300 Blender, YouTube Video
The Vitamix 6300 Blender, (Click Here Now), Amazon.com
Dopamine will boost your mood and energy, while endorphin compounds will ease physical discomfort and facilitate sleep. With longer nights of deep, replenishing sleep, you can expect to feel rejuvenated and energized in the morning.
Users of Myohealth report more enjoyable, rewarding exercise, a better socializing experience, and more "active time" to use on work or leisure. Senior citizens, who are often advised to exercise frequently but moderately, report great improvements in their workout experience after using this product. They report fewer instances of exhaustion and breathlessness, as well as less soreness after exercise.
Mental Well-being
It is common knowledge that low energy levels and constant bodily discomfort may lead to depression or even anxiety. Lethargy can also often lead to isolation, which health professionals strongly advise adults, predominantly those aged 65 and over, to combat. MyoHealth does not claim to make people happier, nor is it depression medication.
However, by boosting your body into a protein-storing machine, this blend may lead to better mental health. The majority of users report feeling better in their skin after using this product. Their increased productivity and decreased physical discomfort lead, according to various reports, to a "more enjoyable day-to-day life."
Libido
In adults of all ages, neurotransmitters need to be working effectively in order to release various hormones, including testosterone, which will guide your libido. The lower your essential amino acid intake, the less effective your brain will release the hormones that cause physical arousal in your body. By using Myohealth, you are naturally improving your body's ability to feel aroused or engage in intercourse.
Body Discomfort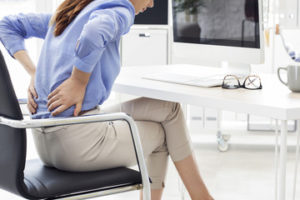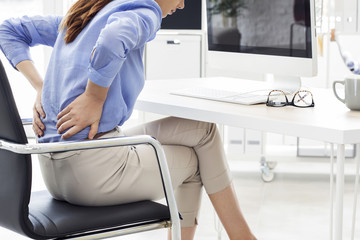 Back pain predominantly
is as common among the protein-deficient as it is incapacitating. MyoHealth is surprisingly effective at tackling that pain because it alleviates strain in large muscle groups such as the back. This often leads to greater mobility and increased productivity and will not pose the addictive threats of pain medication.
Drawbacks Of The Product
Tolerance BuildingThough this has only been encountered by a few users, it must be noted that after frequent use, it is possible that your body will absorb the amino acids less effectively. This is because protein or amino acid deficiencies involve resistance to the nutrients which is either genetic or the result of aging.
Neither of these factors can be overturned permanently so predictably, your body may need higher doses of supplementation after a while. Thankfully, the dosage can easily be adapted to your own individual needs, following guidelines provided by the manufacturer.
Product: Myoealth, Essential Amino Acid Supplement
(Click Here), For More TriVita Offers
Best Place To Buy: MyoHealth
My Rating: 9.5 out of 10
(Click Here)-Fatty Liver Treatment
Clammy Taste
Though Myohealth is lemonade-flavored and naturally sweetened, its blend is considered "tasteless" by some users. Some frequent users report having to grow "accustomed to the taste," while others claim it is rather pleasant. Should you find the blend difficult to ingest, you may want to contact the provider, Trivita, for tips on drink blends that will neutralize the pasty, medicinal taste without affecting the supplement's potency.
Final Verdict – Myohealth Reviews: Do you Understand your Painful Options?
If you are looking for treatment for your protein deficiency or just want to boost your body's protein levels naturally, this may very well be the product for you. It is user-approved, has a reputation for providing the health improvements it claims to, and has vegan options.
(Click Here), For Amazons Best Selling Amino Acids-Remember Always Scroll Down
Because MyoHealth uses natural components, it comports no reported "negative side effects." Unlike traditional medication for chronic pain, it is unlikely to cause organ damage or lead to dependency.
Now that we have a better understanding of how to alleviate our pain naturally, the right decision is in our hands.
Are You Ready To Make Your Decision? (Click Here)
Furthermore, it is advised to combine the product with frequent exercise for maximum protein metabolizing efficiency, it encourages mobility and activity.
Various Myohealth Reviews, both from the official website and online portray this product as an excellent pick for those wishing to improve their health with a natural boost, rather than a miracle cure with unknown side effects. We highly recommend MyoHealth as one of the top supplement options for protein or amino acid deficiency available on the market today!
This article on the Myohealth reviews, for your life of wellness post, has been a true pleasure to articulate and illustrate the benefits of this natural product to elevate your Amin acids, stabilize and enhance your muscular structure and growth, alleviate pain, and so many other contributes this formula has to offer for your better health for today.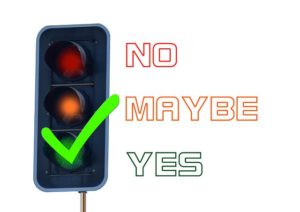 Please always feel free to leave your very important and knowledge-bearing comments below, for the ongoing growth of our health site, and viewers as well, to move forward with confidence to make the wisest decisions for their healthiest lifestyle choices. One of our most valued goals is to return all questions within a timeframe of expectations, if we have fallen short within this process, I am certain we are seeking the content to deliver the best answers to your needs. I hope to hear from you soon, sincerely, Jack Butler, founder of betterhealthfortody.com