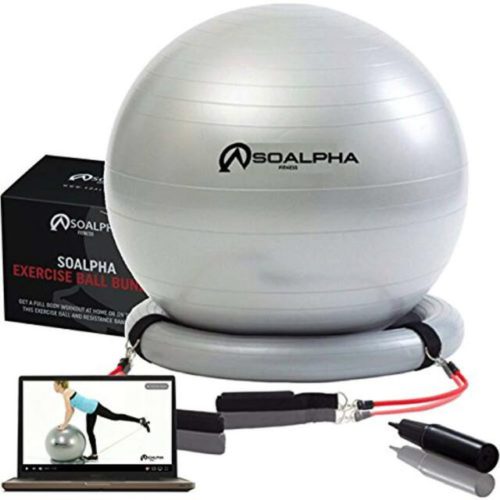 Soalpha Premium Exercise Ball Reviewing Today's Healthier Lifestlye
Product Review On Today's Exercise Balls
Introduction to the SoAlpha Premium Exercise Ball
When we talk about working out, most of us think about hitting the gym or hiring a professional fitness instructor. However, exercising is more than just heading to the nearest fitness center. You can work out at home without
spending too much money on gym equipment or enlisting an instructor. With exercise balls such as SoAlpha, you do not need to take any extra measures to work out your body. In fact, you do not need to hire an expert as all the instructions you need are in the manual that comes with the SoAlpha Exercise ball.
Sounds interesting, doesn't it? So, what is SoAlpha? Well, check out this SoAlpha review for your most effective exercise ball workout. We are sure you will gather sufficient insights to help you stay physically active and healthy.
Access My Amazon Store Now,(Click Here), Access My Health And Wellness Store Now, (Click Here) Utilize Searchbar For Products
Introduction to the SoAlpha Premium Exercise Ball
Product: Soalpha Exercise Ball
(Click Here), To See The Latest Prices
Cheapest Place to Buy: Amazon.com
Guarantee: 2-Year Manufacturer Warranty
My Rating: 8.5 out of 10 Stars
SoAlpha is the ultimate home gym bundle that every fitness enthusiast must have. It comes as a 65 cm exercise ball bundle, including 15-pound resistance bands, a base, an exercise poster, and a pump. What is more amazing is that the ball offers users over 100 exercise options, for a full-body workout.
Interestingly, the big poster that comes with this ball consists of dozens of simple, but effective exercise routines that you can try out in the comfort of your home. The two resistant bands consist of cushioned handles that guarantee extra comfort when working out.
Additionally, You Can Also Use This Ball To Build Your Strength, Balance, Flexibility, And Endurance. In Any Case, These Key Areas Are Often The Epitome Of Building Muscle And Staying Healthy. Whether You Are Looking For a Workout To Help You Lose Weight And Firm Your Core, You Can Always Rely On This Effective Exercise Ball For All Your Workout Needs.
Also, the ball has a circular, but flat base that offers optimum support and stability for maximum safety when trying out different exercise routines. And when you have finished working out, you can deflate the ball, and inflate it later using the pump that comes with it when you are ready to work out again.
Seeking Your Inner Spiritual Foundation? (Click Here)
The SoAlpha premium exercise ball is ideal for people of all walks of life, ranging from expectant (pregnant) women to fitness junkies. You can use it in commercial and home gyms or even at the workplace so long as it does not circumvent your office rules.
What is more amazing is that the SoAlpha premium exercise ball is extremely affordable. You do not have to dig deeper into your pockets to acquire this highly effective exercise ball. The ball also eliminates the need of subscribing to expensive gym plans or hiring a fitness instructor.
Furthermore, the ball is highly durable as it is made of non-sticky PVC that does not collect unwanted particles such as dust and hair. Putting all these factors into consideration, there is no reason why you should not have an exercise ball in your home gym.
Let's recap some of its outstanding features in bullet form to help you avoid buying cheap imitations
– 65 cm exercise ball
– 2 rubberized resistant bands
– Inflatable base ring
– Full-size exercise poster
– Pump
What are the benefits of using an exercise ball?
1. Improves spine stability
The spine is one of the most important parts of the body. It provides balance when walking, and running and helps with lifting heavy objects from the ground. However, due to various reasons, your spine may misalign causing great pain in your back.
You may even have problems sitting if your spine is not stable. Nevertheless, by indulging in an effective exercise ball routine regularly, you can greatly improve your spine's stability.
2. Helps re-establish proper posture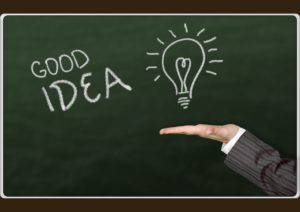 Exercise ball workouts help find proper posture. Without good posture, you are bound to experience an increase in the abnormal wearing of joint surfaces and misalignment of bones and joints. Your spine will also become fixed in very abnormal positions, leading to neck and back pain.
3. Increases abdominal muscle strength
You might not know this, but using a SoAlpha exercise ball will help increase abdominal and back muscle strength. According to experts, working out on an exercise ball activates your muscle fibers subsequently increasing strength. It also helps build a good physique with increased muscle gain.
4. Enhances balance and stability
The main reason most people prefer using an exercise ball is that it helps enhance balance and stability. Besides stabilizing your spine, exercise ball routines build your biceps, triceps, shoulders, legs, and chest subsequently enhancing your overall balance and stability.
For this reason, the SoAlpha exercise ball is recommended to people who are just getting back to walking after a long illness.
5. Improves flexibility
Flexibility is important as it helps prevent the risk of injuries due to the strenuous nature of our daily activities. However, developing a healthy, flexible body is not a walk in the park.
Nevertheless, using an exercise ball makes this process look extremely easy. In fact, you may create a flexible body without even knowing it thanks to the SoAlpha exercise ball.
6. Develops core strength
Weak core muscles often increase the risk of fatigue and injuries. They also reduce your endurance levels, making you susceptible to lower back pain and poor posture. For these reasons, it is always advisable that you indulge in exercises that will help build your core strength. One of the easiest ways of achieving this is by using the SoAlpha exercise ball.
7. Offers support during pregnancy
Believe this or not, did you know exercise balls are very important during pregnancy as it helps to provide support to the expectant mother? Pregnancy often comes with a number of changes to the body, including weight gain and adjustments in the center of gravity.
An exercise ball comes in handy to handle the extra weight and support the change in the center of gravity. Moreover, studies suggest that proper physical exercise during pregnancy helps in aiding childbirth, hence reducing the rates of birth-related complications.
8. Aids in sports performance
If you are an athlete, then you obviously want to improve your sports performance and beat all your competitors. With greater balance, stability, strength, flexibility, and endurance, improving your sports performance will no longer be a tough call.
How to Use a SoAlpha Exercise Ball
It would be quite unfair if we didn't mention a few SoAlpha exercise ball workout routines that you can try out at home. However, considering the fact that this ball offers over 100 different exercise routines, we cannot talk about all of them. Nevertheless, we would be glad to show you how to use a SoAlpha exercise ball safely and effectively for a full-body workout. Here are the steps:
The Soalpha Exercise Ball, Product Review Video
The Soalpha Band Resistant Exercise Ball, Amazon.com, (Click Here Now)
– Place your feet flat on the floor and bend your knees at 90 degrees directly over your ankles
– Slouch on the exercise ball and round your lower and upper back
– Begin by bouncing to test the pressure in the ball
– Allow the body to find a straightened posture
– Try out different routines as described in the SoAlpha exercise ball manual/poster
Using an exercise ball is extremely beneficial to your health. However, it comes with slight risks that you must consider to safeguard your safety. Below are a few safety tips that you should consider before using your SoAlpha exercise ball.1.  
1. Select the correct size for your height  
Exercise balls come in different sizes ranging from 45 cm to 75 cm. For an effective workout session, you should go for a ball that corresponds to the needs of your height.
People shorter than 5'1" should opt for a 45 cm ball while those taller than 6'2" should go for a 75 cm. However, if you are unsure about the correct size then you should buy a 65 cm ball, which is often suitable for people of all heights.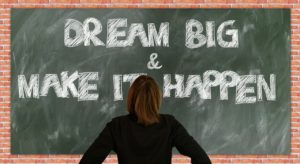 2. Deflate the exercise ball slightly
Deflating the exercise ball will make it easier for you to try out different workout routines. A firm ball might seem good but too much air pressure may make your workout routines harder. However, make sure it can support your weight without giving in too much.
3. Use the ball in an open area
The SoAlpha exercise ball is ideal for the home. Nevertheless, this does not mean that you should restrict yourself when it comes to using the ball. Preferably, you should use your ball in an open area so that you may have ample space to try out different workout routines. This will also prevent potential accidents and injuries.
4. Sit on the ball with your knees bent at 90 degrees and your feet flat on the floor
When starting your exercises, your feet should be flat on the floor. Also, bend your knees at 90 degrees directly over your ankles to ensure that you have sufficient balance and stability.
Take Away: Is it Worth Buying?
Here is what you need to consider……
Exercise balls have been around for a long time, but it is only recently that people have started realizing the benefits that these home gym bundles bring. However, you should not just acquire any ball considering the fact that some might be substandard or counterfeit.
The SoAlpha Premium Exercise Ball is unique because of its stunning features and ease of use. Moreover, you can use it anywhere, as it is easy to carry and assemble. In fact, you do not need any professional assistance.
Additionally, you can use it for a full-body workout routine; to build your core strength, build muscles or shed excess body fat. If you are having trouble acquiring the right one, just go through various options available on Amazon, or check out their official site. Remember to share your experience with us!
This product review on the Soalpha exercise ball has been another knowledge growth experience for me once again to articulate to our very valuable guests our better
     health for today Blog, as you are our heartfelt reason for being here. One of the goals of our Blog is to ascertain the most reasonable genuine content without the hype for you to move forward with confidence to make the best decision of your life in regard to your health.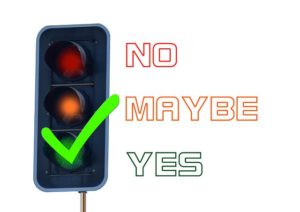 Please always feel free to leave your very valuable and engaging comments below, for everyone's knowledge, and that definitely includes me. Remember my desire is to be as healthy as possible as well, for my family and my endeavors in life.
Another very important goal of this website is to return all questions within a reasonable timeframe of your expectations, if this does not occur, I assure you we are seeking relevant content to deliver you the best answers to your expectations. I hope to hear from you soon, sincerely, Jack  Butler, founder of better health for today.com
(Click Here), For More Home Page Offers