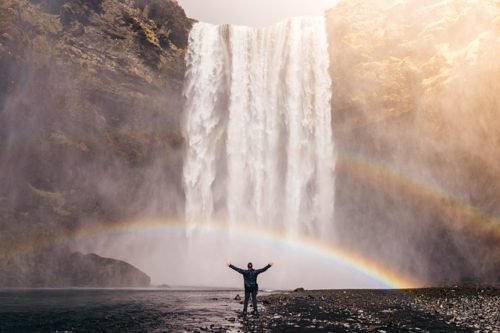 The Best Supplements for Your Life of Wellness
The Best Natural Supplements for Your Healthiest Lifestyle
Taking supplements, exercising regularly & getting enough sleep builds and maintains your natural energy levels. But nothing feels more exciting than living a healthy lifestyle with a simple but rich diet. That's why you need the best health supplements for your life of wellness.
Achieving healthy living on a stable diet can be impossible where unpredictability is common. Eating a good combination of foods, going to the gym regularly, and having considerable bed rest isn't enough to make you more comfortable. Family doctors have discovered that instructing their clients to follow all these things is not always possible, especially with the norm of balancing the demands of life.
Luckily, there are a few supplements that you can turn to when seeking to boost your energy. However, taking supplements that your body doesn't need can be dangerous. That's why you need the help of your personal doctor.
Flick through social media and you'll find countless supplements that people swear by — spirulina, goji berry juice powder, maca pills, turmeric pills, and kale powder. With many imitations of supplements out there, it is tricky finding the best ones.
Can't Wait, Need Access to my Wellness Store Now? (Click Here)
Well, we have asked our medical professionals about the supplements that they can recommend, use, and importantly, the circumstance of why they truly need them.
Who Needs Supplementation?
According to the study done by Trivita's doctors, the best way to get a supply of supplements is through food. However, that alone can never meet the demand of the body to carry out metabolism, build strong immunity, and enhance muscle development and energy production.
The main conditions and stages of life that compel people to take a supplement is when the food that they take alone is not enough to meet their nutrient needs. So, in this situation, supplementation is integral to that person's well-being.
Some examples include:
Those trying to conceive and pregnant women. The period from conception to delivery can be a nightmare without the best help from your doctor. Sometimes conception can prove elusive. That can make life difficult as there is nothing that can replace a happy family. Also, sustaining pregnancy can be difficult without supplements.
Expectant mothers need to take folic acids which have been shown to reduce the risk of neural tube defects. Mothers are great people who take care of kids before birth and throughout their lives. To avoid delivering to kids with health issues, blending supplements with a diet can be a great solution.
Also, the individuals who are on a strict vegetarian diet, as well as elderly people with bad eating habits and absorbing less from food. These are the people who need to take supplements to boost growth and development.
People who didn't get enough sunlight — vitamin D. Also, taking probiotics can be beneficial in the restoration of gut health following the course of antibiotics treatments. In case you have ended up with specific imbalances of hormones, taking supplements can correct the problem.
More highlights from the Good Doctor!!
One of Dr. Parker's studies highlights that supplements are the perfect solution to physical development. Oftentimes, people are struggling with physical, emotional, and social challenges whose solutions are always available.
It can be difficult to decipher which omega-3 oil, protein powder, or multivitamin you need to trust when it comes to supplementing intake. Also, it's crucial to understand that supplements shouldn't be a free-for-all option. Unfortunately, we live in a world where challenges are all over, luckily, there are solutions to correct these challenges.
It's the reason many people are seeking the best health supplement reviews from Trivita for a life of wellness. Trivita has natural supplements that are approved by professionals to help improve growth, supply the body with the relevant nutrients, boost moods, treat anxiety and depression, etc.

Natural Supplements from the most popular Company
These are the supplements health experts actually recommend
▪ Cognitive Brain Health
Brain-boosting supplements have a beneficial effect on the functioning of the brains of people. These supplements improve memory by motivating creativity, alertness, and cognitive functionality in general. Also, they suppress the challenges related to declines in the brain, — a condition that is related to age.
While aging, people tend to lose their memory. That's because the brain cells weaken with age. But considering that you have a lot to achieve every day, boosting your brain functionality with the relevant supplements can be an excellent idea.
Some of the brain-enhancing supplements include Fish oils. They are rich in docosahexaenoic acid and eicosapentaenoic acid, which are the 2 types of omega-3 fatty acids. These are the elements that boost and improve brain functionality. Also, DHA is responsible for the development and maintenance of brain structure and functioning.
In the event that these elements are less in the diet, it can lead to brain impairment, which is evident in poor memory. That's why you need to take the recommended supplements to develop a greater brain structure. Growing and powering your brain is a great idea. That's why Trivita has the best answer for you.
▪ Probiotics
They're the 'best' bacteria that line the digestive tracts and support the ability of your body to absorb nutrients and fight infection. So, taking probiotics as supplements helps ensure a healthy lifestyle.
There is compelling scientific evidence that shows how the health of your gut affects your immune system directly. Taking probiotics daily can be a simple way to keep your immune system strong as the gut shall remain healthy.
Whether you take the supplement as a syrup, capsule, or powder, the choice is yours. Trivita has all available for you in different forms. When you've taken antibiotics, supplementing it with probiotics can also be beneficial to your digestive tract.
It's essential to note that there are various types of strains of probiotics available on the market. Some strains of probiotics support digestion, and other immunity, and some even regulate weight and balance hormones.
▪ Nopalea
Joint pain can be very painful. Also, having a cruciating back can be a hindrance to the normal development and functioning of your daily routines.
Nopalea is an ideal medicinal supplement that is manufactured by the most reputable company. It is a delicious drink extracted from a special type of cactus species that are tested and approved.
According to Trivita, who are the approved and only genuine manufacturer of this supplement, there is a lot more to expect from this type of product than what is already known. The fruit from the Nopalea cactus tree has been tested and confirmed to contain a variety of antioxidants known as bioflavonoids or flavonoids. The product, therefore, is a very strong antioxidant with the best anti-inflammatory properties.
Nopalea reduces the pain related to inflammation. It offers protection of healthy cells by neutralizing the inner or self-made toxins of the body.
The dosing takes into account a number of factors. Firstly, there is an intake of 3-6 ounces daily, for 30 days and thereafter, you'll need to take it in a decrement pattern.
▪ Gluco manage
Are you experiencing a severe headache that isn't going away? Is it becoming difficult to establish the cause of your headache? Do not give yourself any doubt, visit your physician, it could be due to the drop in the level of glucose in your body.
Managing one's glucose level is one of the most important tactics for being resistant to diseases. Also, you need to remember that too much sugar level in your body can be dangerous.
Balancing the glucose level in your body can be difficult without the help of an excellent family doctor. However, you can deal with that problem once from your home. Take Gluco to manage supplements and remain healthy for good. Discover why you need the best health supplement reviews from Trivita for a life of wellness.
Finally,
Supplemental nutrition has become a great deal today. Without suffering in much pain every day, there's always a way out. Whether it's a problem with your memory, your emotions, or your glucose level…, there's always an answer. Taking natural supplements from Trivita can be a huge idea. This is the company with the best reputation and patent in the US. So, their products are original and effective. That is why we recommend supplements from this trusted company for your healthiest lifestyle.
Is The Time Now to Make Your Decision? (Click Here)

This content on the best supplement review has been another amazing journey of reaching for the most effective wisdom to articulate the beneficial content to every individual that is seeking to elevate their healthier lifestyle in the most natural ways possible.
Perhaps the time is now to engage our health blog, as you are surely a unique person in your own way that has so much to offer us all, so don't hesitate to leave your ever-so-important and heartfelt comments below, for the sake of everyone.
I hope to hear from you soon, sincerely, Jack Butler, founder of betterhealthfortoday.com
(Click Here), For More Home Page Content