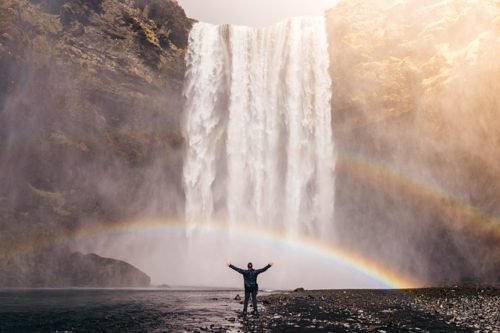 Trivita Wellness For Your Pain-Free Purpose Driven Life
Trivita Wellness Natural Products for Life
Nutrition is an important part of a healthy lifestyle and fitness program. Eating a balanced diet can provide you with the calories and nutrients that you need to fuel your regular exercise and other daily activities. When it comes to eating a balanced diet, there is much that is expected. But blending it with Trivita wellness supplements will help you experience your pain-free purpose-driven life.
Healthy nutrition doesn't rely on vegetables alone. Most essentially, you need to choose the right food at the most appropriate time of the day.
Good nutrition is a vital aspect and one of the keys to a healthier life. You can stabilize your health by choosing the right balanced diet. You need to eat foods containing vitamins & minerals as well. That includes vegetables, whole grains, dairy, fruits, and a healthy source of protein.
Let's Get off to a Good Start, The Trivita Wellness Way
The first food that you eat in a day plays a vital role in your healthiest lifestyle. According to the studies drawn from Harvard Health Letter, taking a healthy breakfast is directly linked to a lower risk of diseases, such as obesity, heart attack, and diabetes… And the study insisted that beginning your day with a well-balanced diet replenishes the blood sugar levels, and powers your brain and muscles.
Can't Wait, Need Access to my Wellness Store Now? (Click Here)

Ideally, eating a healthy diet is essential when you're exercising regularly, without which, it can make you feel lightheaded or lethargic during workouts. Choosing the right breakfast is important. Many people depend on simple carbohydrates for their breakfast, but is that right for your day?
Essentially, a fiber- and protein-rich food for breakfast can fend off hunger pangs and offer the right amount of energy needed to keep your exercise going. But is that right for you?
Your Path to Improved Health
Changing your eating habits can be difficult, however, it is very important especially when you are on a workout plan. Making changes to your diet is beneficial if you have any condition related to lifestyle diseases. Here are our proven suggestions for foods that'll improve your health. But be sure to stay guided by your physician.
Before you start with physical workouts, you need to keep track of the foods that you eat by writing down everything you eat and drink daily. That'll allow you to assess your diet. Then, you'll be in a position to adjust your dietary content. Also, finding professional help from a dietitian can be a great way to get started.
Everyone can benefit from avoiding an unhealthy amount of fats. Excessive fats can have a bad impact on your health, as it causes a massive build-up of cholesterol, which can go to an unhealthy level. Excess amounts can expose your body to many diseases, which is a health risk.
That's why you need to monitor and ensure that you only take what's helpful to your body. Here is all you need to know about a healthy lifestyle!
Pre-workout Diet: Your Prescription For Your Healthiest Lifestyle
Before you start to exercise, there are a number of aspects that you need to consider. And taking a nutritious meal is one of the most important things to do. Here is a great idea for you.
Eat plenty of fruits & vegetables. Make sure that your meals are blended heavily with vitamins. Filter all the foods you take, minimize sugars, and take additional proteins.
Also, read the nutrition labels that every food bears before you buy. And in case you need help with the labels, asking the doctor or dietitian can be a great idea.
Besides, you need to avoid taking fats, whether it's hidden fats or larger portions. That means you need to avoid fatty foods.
Stay hydrated all the time, it is important for your good health especially when you're banking on a workout for physical fitness. Is your hard work at the gym not giving you all that you need? Are your attempts to build the muscles frustrating you? Drink zero- or low-calorie beverages, and clean water can do better as many seasoned weightlifters have proved.
Sweetened drinks can add a lot of sugar & calories to your diet and you need to reduce them. But if you must have them, then make sure that you exercise exhaustively. Sweetened drinks include fruit sports, juice, soda, and energy drinks, whether it's sweetened, flavored milk, or sweetened iced tea, you need to avoid them, or perhaps reduce their intake.
Things to Consider, for your healthier lifestyle
Taking a balanced diet and going for regular exercise are the most significant aspects of your health. They can influence the amount of weight that you can gain. Try to set realistic goals and stick to a healthy diet and ensure that you follow the workout plan.
Doctors and dietary practitioners suggest that you make a healthy eating habit to be an essential part of your daily life. Try a variety of foods and do not restrict yourself to a specific type of diet. Your body can benefit a lot from healthy whole foods. Also, you can take vitamins that the doctor prescribes to make sure that you don't eat unsafe meals.
But then…,
You need to understand that there are several concerns that beginners have raised. Aside from some foods being unsafe for consumption, Secret diets may not be a good answer. Fad or short-term diets, on the other hand, can help you lose weight fast. But, they are hard to sustain or even could be unhealthy for your body.
Dietary products or programs can confuse you especially when you're going for it for the first time. People will do all they can to endorse the wrong product. They may never talk about the side effects, the problems, or even possible challenges such as unhealthy regained weight.
Also, nutritional tips and dietary advice from different and possibly unprofessional sources can be misleading. However, you need to keep in mind the following, Seeking Trivita Wellness will help you Experience Your Pain-Free Purpose Driven Life. Enjoy a great experience with no pain. It's no doubt that inflammation has become a common problem in the current world. People are suffering from excruciating organ and joint pain.
Trivita Wellness Products to Experience Your Pain-Free Life
There are many ongoing studies to establish an excellent way of eliminating inflammation in human life. But no research has beaten what Trivita established 4 decades ago. This is the only passionate company with original products that treat pain, and inflammation, enhance development and aid in the metabolic process.
Perhaps The Time is Now to Make Your Healthiest Decision, (Click Here)
So, they offer answers to all your worrying questions. Are you looking for a better way to stop joint and back pain? Or perhaps are you having indigestion problems that are making your life unbearable? Trivita has all the solutions to your problems. Whether it's pain you want to end, or muscles you are planning to build, Look no further!
Trivita has all the products for every condition, which includes but is not limited to bodybuilding enhancer, digestion booster, and inflammation inhibitors among others.
Myohealth
 (Click Here), To See The Best Offers
Best Place To Buy: Myohealth
My Rating: 9.5 out of 10
This is Trivita's #1 product that has been around for decades. It is the best and most effective natural supplement that treats inflammation, joint pain, and back pain. So, you can stay a peaceful life with this product. Also, Myohealth inhibits possible muscle wear and tear. It does so by replacing the worn-out tissues of the body. So, you won't have any challenges even as you reach that golden age.
Probiotics
✔ Trivita My Flora Daily
"Always Remember To Utilize the Trivita Search bar, For Your Products"
Product: Fortify
Best Place To Buy: Trivita
My Ratings: 4.8 out of 5 Stars
While indigestion is a big challenge today, people are finding the best way to be safe and better. So, they are seeking the best solution, and that's why Trivita is offering you a solution. Taking probiotics from Trivita can give you a better experience and it'll help you enjoy your life and avoid all possible challenges with your metabolism.
There are other effective, efficient, safest, healthiest natural supplements from Trivita. They include Nearoshine for brain development and enhancement. Gluco manage for energy-giving, among others. That makes Trivita Wellness experience your pain-free purpose-driven life among your best choices.
In Conclusion
Is The Time Now to Make Your Decision? (Click Here)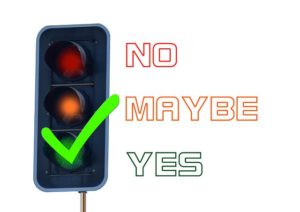 The need for better health is becoming intense. For a long time, there has been a great desire to explore the medical world, so as to provide an all-in-one dose for every condition. But with Trivita's natural supplement, you'll be able to eliminate every situation while creating a perfect way of living a disease-free life.
This content on the Trivita wellness post has been an amazing gathering of the most beneficial knowledge for us to articulate the most effective content to every individual that is seeking to enrich their healthier lifestyle, for their better health for today.
Perhaps the time is now to engage our health blog with your unique thoughts, so don't hesitate to leave your ever-so-important and heartfelt comments, for everyone's sake.
I hope to hear from you soon, sincerely, Jack Butler, founder of betterhealthfortoday.com
(Click Here), For More Home Page Content