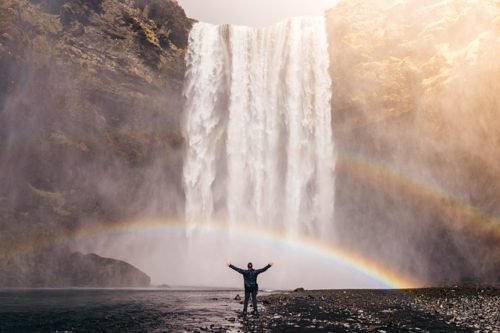 What Is Diabetic Neuropathy And it's Symptoms for Your Life of Wellness
Diabetes can cause long-term problems in your body. For example, it can cause serious problems if you don't control your blood sugar effectively. Also, if your sugar levels remain high for many years, diabetic conditions can be dangerous. Yes, high blood sugar can cause diabetic neuropathy. This condition can damage the nerves, which send signals from your hands and feet. But what are diabetic neuropathy and its symptoms?
 Treating Diabetic Nerve Pain With Better Rated Health Supplements-TriVita Login
Diabetic neuropathy is a nerve-damaging condition that can occur if you have diabetes. Also, it can cause numbness or a tingle in your toes, hands, fingers, and feet.
Other symptoms of diabetic neuropathy are burning, sharp, or aching pain. These conditions are referred to as diabetic nerve pain. Actually, the pain may be mild at first. However, it can get worse over time. Besides, it can spread up your legs or arms. Eventually, walking can be painful. Certainly, even the softest touch can feel unbearable.
Access My Amazon Store Now,(Click Here), Access My Health And Wellness Store Now, (Click Here) Utilize Searchbar For Products
Seeking Your Inner Spiritual Foundation? (Click Here)
Up to 50% of people with diabetes experience nerve pain. On the other hand, nerve damage can affect your sleep. Also, it can decrease the quality of your life. Aside from that, this condition can cause depression.
Treatments For Diabetic Nerve Pain
There is no way you can replace damaged nerves. However, you can prevent further damage. Even better, you can relieve nerve pain.
First of all, control your blood sugar. This will regulate and manage further problems. So, it's important to make sure that the damage doesn't progress. Also, talk to your doctor and set your blood sugar goal. Consequently, you need to learn to monitor your progress. Your doctor may ask you to lower your blood sugar before eating.
Utilize healthy exercise, diets, and medications to keep your blood sugar at a safer level. Also, monitor other possible risks that can worsen your diabetic conditions. For instance, your weight and smoking. Let your doctor advise you on effective ways to lose weight. Also, you can quit smoking if you are one.

Antidepressants
They commonly treat depression. However, antidepressants can be prescribed for diabetic nerve pain. That is because they can interfere with chemicals in your brain, which is capable of causing pain. At this point, antidepressants can be a better remedy. These can cause unpleasant side effects such as dry mouth, fatigue, and sweating.
Physical Therapy
Physical therapy such as swimming can manage diabetic neuropathy. On the other hand, low-impact exercises are more effective. Apart from that, high-impact exercises can cause nerves to go numb. Always talk to your doctor about the appropriate exercise.
Caring for your hands & feet
Diabetic nerve damage can cause pain. Also, it can affect your ability to feel pain. Therefore, it is important to maintain your foot health.
For better feet, you need to check and treat cuts, sores, swelling, and other problems. Sometimes, you may not feel any pain. However, they can cause infections. In the end, untreated infections cause serious complications, such as amputation.
Always wash your feet with warm water. Then, dry them completely afterward. Plus, you need to apply a lotion to keep them moisturized. Also, avoid getting lotion in between the toes.
Wear comfortable, flexible shoes, which give your feet enough room to move. Always cover your feet with slippers, shoes, or thick socks. This will cushion them and prevent injuries.
Preventing Diabetic Nerve Pain
When you keep your blood sugar under control, you will be able to prevent nerve damage. Eventually, you will be avoiding nerve pain. Generally, follow your doctor's advice for exercise, diet, and treatments.
Nopalea – Diabetes Threat & Solutions For Senior
This is the reason why you must take effective measures. Certainly, this includes but is not limited to nutritional vitamin supplements and healthy diets. Doing this daily can bring about maximum overall health.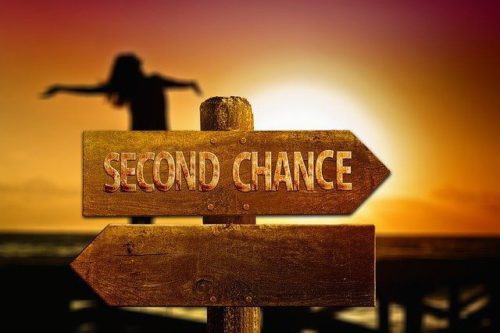 Sometimes, diabetes can strike along with high blood pressure. This condition can be very worrying. However, it doesn't mean that you have no solution. Are you currently in danger of Heart Problems? Do you have trouble with Neuropathy? Or perhaps, are you fighting off kidney disease brought about by Type 2 Diabetes? You need to do something about it. Here is all you need to know!
The greatest thing about all these conditions is that you can do something about them!
More Supplements For Your Healthy Lifestyle And Diabetic Management
TriVita is an excellent supplement supplier that makes outstanding, healthy, and user-friendly products. All of these are exclusively produced for your overall overall health. Truly, TriVita is very careful when preparing these supplements. They only consider the best content. They care when including different supplements in the products.
What you need to know about the foundational beliefs of TriVita.
First of all, this company believes in the fact that each TriVita products offer physician-approved formulations. Secondly, TriVita dietary supplements provide special nutritional delivery procedures. Plus, they are the purest natural ingredients, which are third-party tested and approved.
Best Place To Buy: (Trivita)
My Ratings: 4.8 out of 5 Stars
TriVita offers a thorough health management avenue of health supplements called Nopalea. Actually, this is a medically proven and tested product with purely natural anti-inflammatory properties.
While science reveals that inflammation is linked to diabetes, it's important to add Nopalea to your routine. Honestly, you need a supplement that is 100% organic and natural. Even better, Nopalea is confirmed to minimize long-term inflammation.
Several things that cause persistent inflammatory reactions are damaging the entire body. These conditions consist of Persistent Vitamin Insufficiencies, Chronic Stress and anxiety, and Persistent Toxin Overload.
As elders, you may experience vitamin inadequacies. Nopalea offers your body a delivery system. Eventually, this will allow this product to absorb into your cellular material directly. Also, it will lower inflammatory responses throughout the entire body. Therefore taking the Nopalea challenge can be a great way to manage and end inflammation. This supplement is made to bring all your experience better and inflammatory conditions under control.
Best Place To Buy: (Trivita)
My Ratings: 4.8 out of 5 Stars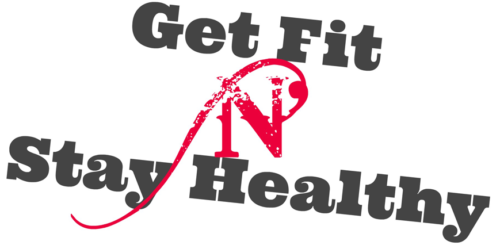 TriVita's GlucoManage Formula is another superior supplement that can make an impact on your well-being. Additionally, GlucoManage Formula has a proprietary SugarSolver™ blend. This is a powerful supplement that concentrates on the management of bloodstream sugar levels.
Typically, TriVita GlucoManage Formula helps with easing insulin resistance. Also, this product promotes blood insulin creation. Furthermore, it decreases carb urges and even ensures improved health and wellness. This is a great solution by your trusted researchers and manufacturers.
(Click Here), For More Amazon Best Sellers
Verdict
Managing Neuropathy or neural problems has become convenient with TriVita Nerve Formula. This product is scientifically prepared to assist your system naturally. Usually, the formula promotes neural development. Normally, the TriVita Nerve Formula creates a proprietary Nerve Preserve™ which builds your body's Nerve Growth Aspect. However, with, TriVita Nerve Formula, you will have targeted nourishment. This reduces the symptoms of Nerve Damage and Diabetic Neuropathy. What Is Diabetic Neuropathy And Symptoms? Discover Trivita Tips for managing diabetic neuropathy.
Click here for healthier tips!
Is The Time Now, For Your Healthier Lifestyle? (Click Here)
This content on The What Is Diabetic Neuropathy And Symptoms: "Trivita Tips" post has been another amazing learning journey gathering and articulating the most relevant knowledge for your better health for today.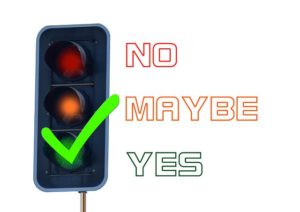 The purpose of our health blog is to produce goal-based wisdom for every viewer's healthier lifestyle.
Perhaps the time is now to engage our health blog. As you are surely a very unique person with so much to offer us all. So don't hesitate to leave your ever-so-important and heartfelt comments below, for the sake of everyone.
I hope to hear from you soon Sincerely, Jack Butler, founder of betterhealthfortoday.com