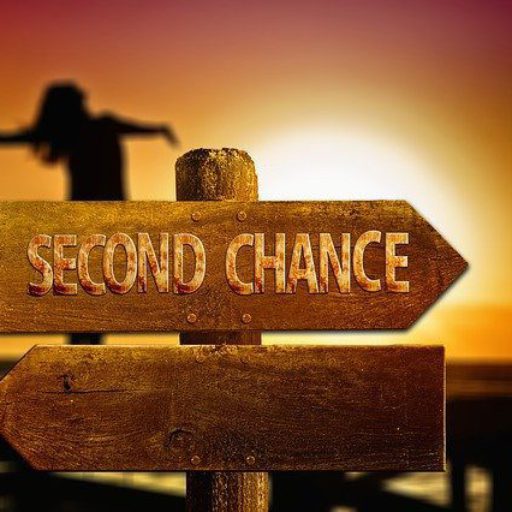 What Is Living a Healthy Lifestyle? "Engage Trivita's Supplements & More"
5 Ways to Maintain a Healthier Lifestyle Plus Trivita's Tips
Do you agree with experts that if you take the best care of your health, you will feel better and increase your productivity? It is even easier to put off healthy living habits. However, you won't have control over the consequences of living unhealthy. Naturally, it is essential to make improvements to your lifestyle for you to stay vitality. But What Is Living a Healthy lifestyle? Engaging Trivita's Supplements & More. Yes, taking time to reevaluate your lifestyle is part of a healthy life!
Although it's hard to get rid of old habits, embracing a healthy lifestyle guarantees you improved mental health, and more energy, and increases the chances of defeating illnesses. There are many more benefits of living healthy.
Importance of Healthy Lifestyles

It's so crucial for everyone at this age to start or maintain a healthy lifestyle. This includes eating nutritious meals and getting plenty of exercise. On top of that, there is great importance for everyone to have enough sleep every day.
These are positive health habits that will help us remain strong, stay healthy, and decrease the likelihood of becoming obese.
One of the most worrying studies has revealed that the obesity rate in children has been increasing substantially in recent years. According to the report presented by CDC (Centers for Disease Control), in 2004, 18.8% of school-going children were obese, and 4% of children 30 years before in 1974 has a similar problem.
Can't Wait, Need Access to my Wellness Store Now? (Click Here)
To be honest, this skyrocketing rate of obesity in children is worrisome. Because it greatly increases their risk of remaining obese in adulthood, which can raise their risk of developing cardiovascular diseases, diabetes, stroke, cancer, and premature death as adults.
The Reality of a Steadfast Diet And Exercise
For that reason, observing a healthy diet and doing adequate exercise can prevent Type II diabetes in childhood and obesity. Yes, Diabetes is a metabolic disease where the body cannot properly metabolize (break down) sugar from foods.
Because the body is unable to metabolize sugars. So, the sugars accumulate in the bloodstream instead and eventually stress the kidneys, heart, circulatory system, and eyes. Note that Insulin, which is produced in the pancreas, is the chemical that breaks down blood sugar.
Therefore, in Type II diabetes, the body doesn't produce enough insulin to handle all the sugars coming into the body. Medically, this diagnosis is called "adult-onset diabetes." Previously, the disorder primarily affected adults.
Today, however, this illness is widely diagnosed in America's children more than in adults. As a result, it is now identified as "Type II diabetes."
Therefore…,

People eating and exercising healthy from an early age have a much easier time maintaining their lifestyle even when they advance in age. That means you need to help your kids have healthy dieting, exercise, and even avoid worrisome living, which can evolve into stress with time.
Steps to Living a Healthy Lifestyle
A healthy lifestyle is a powerful gear to a happy future of vitality and freedom from diseases. Here are 5 ways to manage a healthier lifestyle:
1. Increase the fruits and vegetable amount in your diet
Taking a lot of fruits and vegetables can be an excellent foundation for starting a healthy routine. Vegetables, such as leafy greens, and fruits have plentiful amounts of nutrients. They contain vitamins and antioxidants that can boost your immune system while fighting off disease-causing toxins. For example, antioxidants promote healthy skin, fight eye disease, and enhance overall health. According to
the World Health Organization, eating fruits and veggies regularly can offer a better chance of fighting infections, some cancers, and heart disease. Also, make sure that you eat 5 to 9 servings of varied veggies and fruits in a day.
2. Drink  plenty of water
Spending a lot on drinking water may look awkward, but it saves you from visiting the hospital regularly. Yes, that's what most doctors advise. You can always improve your health by drinking a lot of water throughout the day. While water is just a natural liquid, it offers excellent benefits to the body. Firstly, it keeps your body hydrated. Also, it allows for healthy nourishment, as it improves skin tone and general well-being.
Ideally, water can cleanse toxins from the body. Aside from that, it controls weight gain, enhances brain function, energizes muscles, and balances body temperature and fluids. For that reason, it's recommended that you drink over 8 glasses, or 64 ounces, of water in a day.
3. Manage your mental health
When building a healthy lifestyle, it is easy to focus on the physical aspects of your health and ignore mental wellness. However, it is essential to note that your mental health is a foundational tool that controls your overall health.
Typically, it is essential to establish and manage your feelings on a day-to-day basis. So, if you feel offended by other people, take care that you don't become resentful. Because this could cause more unhappiness at school, work, or in your social life. Eventually, it can hurt your family and friends. Instead, you can improve your mental health by engaging in the following:
Exercise
Make friends
Join a healthy platform and play games.
Take part in friendly discussions
Engage in creative art with friends or family.
However, if you continue feeling unhappy or even depressed for a longer time, you should consult your physician. Even better, talk to your pastor at the church. They are convenient, and they will offer professional and spiritual support on ways to improve your mental health.
4. Destress.
Sometimes it's ideal for a person to stop, take a deep breath, and even relax. Honestly, this can help maintain your physical and mental health. It helps to decompress from a long, stressful week. Trying some relaxing activities can help you relax.
Take enough time meditating, watching a comedy, listening to music, reading, or exercising. These are the best ways to help you unwind, and they bring happiness and calmness to the mind. Indeed, stress can be hazardous to the entire surrounding.
It can affect your health and well-being. Also, it can affect your social lifestyle. Consequently, dealing with stress can be a great way to create a healthy lifestyle. That's why Trivita brings you the best answer for your healthy lifestyle.
Understanding The Trivita Rejuvenate For A Healthy Wellbeing
Age comes with numerous effects on standard body functionality. For your information, some diseases are associated with age. This includes a decrease in sexual stamina, and increased fatigue, among other things. However, do not fret yourself. Amazon Herb Rejuvenate has numerous functions. The supplement will keep your body's functionality in check.
The supplement comprises botanically rich herbs. You can be sure of superb services to your body. All these

services are to help you enjoy your golden age. The following are the main ingredient of Trivita's Rejuvenate Herb.
Maca root
Peruvian ginseng is another name for the Maca root. The product is categorized under vegetables. If you want to promote your stamina, you can try out the product. The extract also supports cell existence.
Product: Trivita's Rejuvenate
Best Place To Buy: Trivita
My Ratings: 4.7 out of 5 Stars
Full Refund Available If Not Completely Satisfied
Suma
It is an all-around medication. Plus, its intake supports body functions.
Stevia
It is commonly used as a sweetener. Also, it acts as an anti-hyperglycemic agent.
Muira Puama
Acts as a solution to digestive health, joint stability, and nerve health.
The Bottom Line
Your health stability is paramount to everyone. That is why numerous articles teach about the immune system exist. Rejuvenate your health status by investing in Trivita's products.
Is The Time Now, For Your Healthier Lifestyle? (Click Here)
This content on what living a healthy lifestyle is. Engaging Trivita's supplements and more posts have been a real pleasure once again gathering and articulating the most relevant content for your better health for today. The purpose of our health blog is to produce goal-based wisdom for every viewer's healthier lifestyle.
Perhaps the time is now to engage our health blog. As you are surely a very unique person with so much to offer us all. So don't hesitate to leave your ever-so-important and heartfelt comments below, for the sake of everyone. I hope to hear from you soon, sincerely, Jack Butler, founder of betterhealthfortoday.com
(Click Here), For More Home Page Content