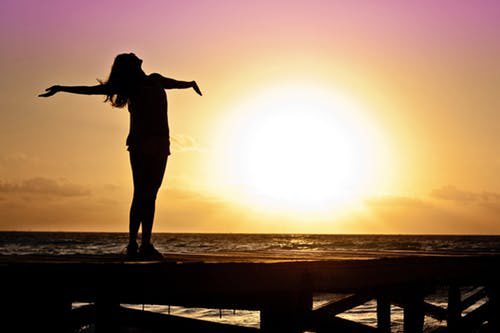 Health Supplements Reviews: "Trivita's Immune System Package"
What are 9 Healthy Ways to Strengthen Your Immune System?
Boosting your immune system is one of the best things that you can do for your body. Indeed, having a stable and effective immune system can keep you healthy and free from illnesses. Besides, you will essentially suppress all the risks of catching infections. However, all that depends on the approach to boosting your immunity. That is why you need to understand Health Supplements Reviews for Trivita's Immune System Package.
Having a strong immune system effectively gives your body the power to fight infections and diseases. However, you need to know the best and most natural ways of strengthening and boosting your immunity. Because these are healthy, efficient, and economical ways of plowing a healthy lifestyle.
What Are The 9 Best Ways Of Boosting Your Immunity?
Discover healthy dieting that ensures disease-free living. Maintaining a healthy diet is the best and most natural way that can boost your immune system. According to one famous dietitian, "we are what we eat." Therefore, anything that you consume will affect you either positively or negatively. That depends on the quality and safety of the foods.
Can't Wait, Need Access to my Wellness Store Now? (Click Here)
Experts recommend that you take the right foods and drinks. Furthermore, it is very advisable to eat foods that are high in vitamin C.
Yes,
Vitamin C plays a significant role in strengthening the immune system. So, foods such as citrus fruits, green leafy vegetables, and spices, such as garlic, turmeric, and ginger, strengthen your immune system immensely.
How Can You Boost Your Immunity Through Diet?

✔ Eat more fruits and vegetables
This is an easy way to ensure that you are getting enough immune-boosting vitamins, antioxidants, and minerals. Always "eat the rainbow," this is a statement by Lisa Ballehr, the Arizona-based Osteopathic Physician and Functional Medicine Practitioner.
This means that you need to maintain a rainbow of fruits and vegetables such as, "red apples, oranges, cherries, or grapes. Aside from that, you need to include mangoes, sweet potatoes, pumpkin, yams, or tangerines.
Also, you should add green kiwi, limes, broccoli, olives, or grapes. And if you are planning to increase the number of nutrients, then you should add the following to your diet:
Tan cauliflower, dates, coconut, nuts, or sauerkraut
Blueberries, cabbage, kale, grapes, or raisins;
Yellow apples, pears, bananas, or pineapple;
Ideally, the more variety of fruits and vegetables you include in your daily diet, the better you build a broader spectrum of nutrients that the body needs to boost its immune system.
✔ Eat enough proteins
According to a study by the Harvard University School of Health, you need to consume a minimum of 0.80g of protein for every kilogram of body weight to avoid getting sick.
Not getting enough protein in the body has adverse effects on the T-cells — which are the most prominent players in the immune system. Because the T-cells dispatch disease-fighting antibodies to viruses and bacteria.
Also, proteins have significant amounts of zinc, a mineral that helps produce white blood cells. These are the elements responsible for fighting infections. Usually, lean protein rich in zinc is found in oysters, pork chops (loin), crab, chicken (dark meat), chickpeas, and baked beans.
✔ Don't overlook prebiotic foods
Prebiotics are foods or dietary supplements with live bacteria for therapeutic support. They are found in foods such as bananas, onion, garlic, and asparagus. Probiotics help in maintaining a balanced gut microbiome.
This is a vital player in how the immune system functions. Prebiotics increase the population of "good bacteria" in our digestive system. In turn, the bacteria sparks the production of anti-inflammatory cytokines. Consequently, these help the immune system to function correctly.
How Does Sleep Influence The Immune System?
Getting healthy sleep is the best way to boost your immune system. According to various studies, sleeping eight to ten hours a day helps the body to replenish and recover from the activities that you have done for the day.
Besides the amount of sleep, you need to be mindful of your time during rest and sleep. According to the experts' assertions, one needs to sleep from 10 pm. Because that is when the body starts to recover and heal itself from the things lost or underutilized. Therefore, you need to ensure that you're maintaining healthy sleep.
Lack of sleep: Can it make you sick?
According to Eric J. Olson, M.D. at Mayo Clinic, lack of sleep can severely affect your immunity. Studies have hinted that people who don't get enough sleep or quality sleep are more vulnerable to infections such as viruses or the common cold. Besides, lack of sleep can affect how fast you recover from an injury or sickness.

How does sleep affect your immunity?
During sleep, the immune system releases elements known as cytokines. Some of these promote sleep. Noteworthy, cytokines should increase when you have an inflammation or infection, or when you're under stress.
Therefore, sleep deprivation decreases the production of protective cytokines. Consequently, infection-fighting antibodies, as well as cells, are reduced during sleep deprivation.
Therefore, the body needs quality and healthy sleep to fight infectious diseases. Also, lack of sleep for a long time increases your risk of developing obesity, diabetes, and cardiovascular diseases such as heart and blood vessel diseases.
How much sleep do you need to bolster your immune system?
According to better-health-for-today, the healthiest amount of sleep for adults is 7 to 8 hours. However, teenagers should sleep for 9 – 10 hours. Besides, preteens may need 10+ hours of sleep to be healthy. However, it is essential to note that excessive sleep isn't always better.
Does exercise influence your immune system?
A regular workout is an excellent way of boosting your immune system. It doesn't have to be overwhelming. For example, yoga or more can have a tremendous effect on your immunity.
According to various studies, following an active lifestyle can keep your body and mind healthy. It ensures that you exercise regularly, decreasing all the risks related to diseases and illnesses.
Aside from the elimination of the risks, regular workouts improve almost all of your internal systems. Everyone needs healthy lungs, kidneys, heart, or even brain systems. You also want to have a good sight. That's why regular exercise can be a great way of building a healthy body structure.
You don't need to follow a strenuous exercise routine to build a robust immune system. Just ensure that your exercises are adequate and effective for your body and capacity.
Physical inactivity — a leading cause of disease and infections, warns WHO?
According to a study done on 4 APRIL 2002, physical inactivity can have a severe impact on your health.
From the study, about 2 million deaths per year are associated with physical inactivity. This has prompted the WHO to issue a warning. Because their experts are concerned about sedentary lifestyles, which increase all causes of mortality. Also, it doubles the risk of developing cardiovascular diabetes, diseases, and obesity.
Besides that, it increases the risk of developing colon cancer, lipid disorders, osteoporosis, high blood pressure, depression, and anxiety.
Based on their study, the WHO argues that about 60 to 85% of people in the world lead sedentary lifestyles. This makes it the most serious yet insufficiently addressed public health problem today.
For that reason,
The habit of maintaining a healthy lifestyle, such as taking regular exercise and nutritious dieting, is necessary. And we should all be enthusiastic about leading a healthy life.
What Are Healthy Habits That Build a Strong Immune System?
✅ Drinking lemon, honey, and ginger with warm water
Several health tips have revealed that lemon water is, by far, the healthiest drink to consume every day. It has many benefits to the body, the mind, and even the skin. However, aside from lemon water, some
studies have shown that adding ginger and honey to this mix is even better. Because it poses more benefits to overall health. Are you doing that regularly?
It is no doubt that everyone should have a robust immune system. That's the only way to fight identifiable and unknown diseases.
Also, it is essential to note that lemon and ginger have a wealthy level of vitamin C. Therefore, drinking this every day will help you get the right amount of vitamin C that the body needs to keep your immune system healthy and robust.
✅ Stay hydrated
Staying hydrated is another best and most natural way to keep yourself healthy. Because every time you drink water, you allow the body to wash away all the toxic substances, which are the leading cause of infections and diseases. As a result, it enables your immunity to be healthy and effective.
Medically, you need to drink 8 to 10 glasses of water or two to three liters of water in a day. Also, dieticians have strongly recommended that you replace other beverages with water. This will ensure that you reach the right amount of water that the body needs. Above all, you need to take healthy, naturally prepared, and safe supplements. And that's what Ttivita offers.
What Are The Best Supplements For Immune System?
➖ My Flora Daily — The Safest Probiotic Supplement
While yogurt is one of the sources of probiotics, the body needs more than that. It requires a lot of probiotics to aid in the immune response. Moreover, probiotics help in digestive health. And yogurt alone cannot meet the demand. That is why taking probiotic supplements can be a great idea.
Also, there are tons of this product on the market today. However, not all of them can be helpful. That's why you need to be cautious about the quality of the product. But then, you don't need to worry. TriVita offers the best, healthiest, and safest probiotic supplement — My Flora Daily.
This is a probiotic that can help your immune system. So, taking this supplement can offer significant benefits to the body. Are you looking for a way to improve your digestive health?
➖ Adaptuit sleep
Natural Supplements for Sleep — Trivita's Adaptuit
Best Place To Buy: Trivita
My Ratings: 4.6 out of 5 Stars
Full Refund Available If Not Completely Satisfied
As we mentioned earlier, sleep is a great way to boost your immune system. That is why it's always essential to ensure that you get enough quality sleep. Are you having problems with insomnia? Or do you have any sleeping problems? Don't worry. TriVita has you covered. With the aid of Adaptuit, you can kick away all your sleep conditions in days.
Adaptuit sleep is a naturally-prepared supplement that can make your experience better. While you need a robust immune system, this keeps you away from diseases and infections.
➖ Myohealth
Stable muscles and healthy development at any age with Myohealth
Product: Myohealth
Best Place To Buy: Trivita
My Ratings: 4.8 out of 5 Stars
Full Refund Available Is Not Completely Satisfied
The body needs amino acids to remain healthy and strong. But what are amino acids?
These are the building blocks of proteins. Without these elements, the body cannot perform critical metabolic processes. In the end, the immune system will be affected adversely.
Unfortunately, the amount of amino acid we get from foods isn't enough to support all metabolic processes. However, you don't have to worry.
Trivita brings you the first, genuine, and only patented supplement that can offer all the amino acids you need — Myohealth. This is the best supplement that provides both essential and non-essential amino acids. According to most reviews, taking a Myohealth challenge can help your immunity tremendously.
➖ Vital C Powder
Vital C Formula for Immune System, Healthy Aging, And Detoxification
Product: Trivits'a Vital C
Best Place To Buy: Trivita
My Ratings: 4.7 out of 5 Stars
Full Refund Available If Not Completely Satisfied
Vitamin C – an excellent and most dedicated workhorse vitamin
When it comes to having a stable immune system, Vitamin C is the first element that comes to mind. Getting vitamin C is the first and most efficient way to strengthen our immune system. Because everyone needs stable immunity, Vitamin C should be the first and most common part of the diet.
This is an antioxidant that blocks the damages caused by "free radicals," which are very harmful when they pile up in the body.
They are molecules formed by the body's metabolic processes, such as digestion. Also, smoking tobacco or radiation can release radicals into the body. And when they accumulate, they can be dangerous to health. That is why you need to take Vitamin C diets and dietary supplements.
For that reason, TriVita gives you a shortcut to acquiring these elements. With TriVita's Vital C, you can grow and repairs body tissue and cells.
Besides, Vital C repairs and maintains the stability of cartilage, bones, and teeth. Aside from that, this product works as the pillar of collagen, ligaments, a protein in skin and blood vessels
Certainly, the body cannot produce Vitamin C. Also, it can't store this vital nutrient. That's why supplementing your vitamin C intake can be a great way of maintaining an excellent immune system.
Final Thoughts
There are various natural ways of boosting your immune system may seem. However, applying this in your daily living can be a challenge. Because it entails many steps, especially if you are strictly going to
avoid some foods, exercise, enough sleep… However, you don't need to worry. Trivita gives you a better way out — health supplements that review Trivita's immune system package.
Is The Time Now, For Your Healthier Lifestyle? (Click Here)

This content on the Health Supplements Reviews Trivita's Immune System Package post has been another amazing learning journey gathering and articulating the most relevant knowledge for your better health for today. The purpose of our health blog is to produce goal-based wisdom for every viewer's healthier lifestyle.
Perhaps the time is now to engage our health blog. As you are surely a very unique person with so much to offer us all. So don't hesitate to leave your ever-so-important and heartfelt comments below, for the sake of everyone.
I hope to hear from you soon Sincerely, Jack Butler, founder of betterhealthfortoday.com
(Click Here), For More Home Page Content