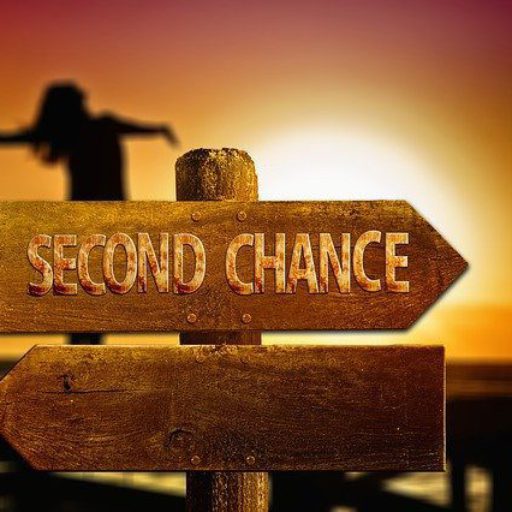 Healthy Living Website: "Review Trivita's Natural Herbal Supplements"
All-Natural Ways to Boost Your Immune System by Trivita
When it's rainy, snowy, or chilly, and flu season is at its best, then it's time to pull out all stops possible and keep the families in good health and tip-top shape. Often, people make regular appointments with their doctors or go for appropriate seasonal vaccines. However, all these hassles and tassels are never going to end the seasonal plight. Discover why everyone needs to know our Healthy Living Website Reviews Trivita's All-Natural Herbal Supplements.
Indeed, when it comes to easing the sniffles or preventing illness on a day-to-day basis, most people turn to the content of the medicine cabinets — or the kitchens. However, Trivita has better news for you!
Many natural treatments help us feel better and have been proven to boost the immune system.
The Benefits of Natural Remedies for the Immune System
All of us with senior family members and friends are well aware that dietary requirements, physical abilities, and immunity all change with age. Indeed, the immune response tends to become weaker — making vaccines less effective and infections more stubborn.

Diet — strictly, getting the right nutrients — can be one of the essential aspects of maintaining a healthy immune system. However, there are several other little steps that we can take at home to boost immunity for our families and friends naturally.
Herbal teas, dietary supplements as well as some types of gentle workouts such as yoga or tai chi —all fall under the category of naturopathy, or even emphasize naturopathic medicine. Yes, Trivita practitioners view their role as fundamental elements that support the body's ability to maintain and restore good health.
Because they prefer the use of therapeutic ways to build a healthy immune system. Consequently, Trivita offers the most natural and least invasive methods of caring for and strengthening immunity.
However, you always need to remember that consultation with qualified physicians is still the best way to go when implementing significant changes to the daily routine. That's why Trivita offers a generous reception to consultations and medical advice to create a healthy immune systemHow to Boost Your Immune System Naturally
Based on studies by Harvard Medical School, the immune systems require balance and harmony to function well. Here are the top ways to promote immune balance through diet, supplements, exercise, and other healthy-living strategies.
Can't Wait, Need Access to my Wellness Store Now? (Click Here)
1. Remember your A-B-C-D-Es.
A deficiency in micronutrients — such as vitamins — has been linked directly to reduced immunity. Ideally, taking a multivitamin supplement, as well as eating a healthy diet, which is rich in natural sources of nutrients, can be useful for boosting overall health as well as the immune system.
Indeed, vitamins A, B2, B6, C, D plus E have been found to boost the immune response, and they seem to play a vital role in helping us avoid sickness.
2. Get some sun.
Spending enough time in natural light is one of the most fundamental ways that the body can manufacture vitamin D. Usually, Vitamin D plays a critical role in helping the immune systems produce

antibodies. Noteworthy, low levels of vitamin D have been correlated with a substantial risk of catching respiratory infections.
3. Use turmeric.
This is a bright orange-yellow spice that often provides curries with a distinct flavor and mustard color. Also, it has anti-inflammatory properties. Aside from that, there is increasing evidence that turmeric helps prevent illness.
Particularly relevant for the vulnerable part of society, extracts of turmeric play an essential role in preventing cancer, slowing Alzheimer's, as well as alleviating arthritis pain.
Supplementation: Trivita's All-Natural Herbal formula for Healthy Immunity
A healthy lifestyle is a recipe for a happy life. And this is what everyone wishes to have. We all desire vitality, peace, and confidence in our future.
Natural Probiotics — My Flora Daily.
Best Place To Buy: Trivita
My Rating: 4.6 of 5 Stars
Full Refund Available If Not Completely Satisfied
Probiotics, or "good" bacteria, are an essential part of a healthy digestive tract. Also, they build a robust immune system. However, scientists are studying how and why this happens exactly. For instance, a study on athletes has established that probiotic supplements can prevent and combat colds. That's why Trivita brings you My Flora Daily as the very best probiotic from natural resources. The supplement makes your alimentary canal healthy and relaxed. Are you experiencing difficulty with the digestion process?
My Flora Daily is Trivita's probiotics that offer a better and healthier digestive process. Taking it as a challenge can have the most significant impact on your sugar level. Also, it eases digestion and absorption of essential elements, which eventually builds a robust immune response. Also, the body can get probiotics from naturally fermented sources of food such as yogurt and kimchi. So, boosting the immunity of your family and friends doesn't have to be a painful process. It can be relaxing, delicious, and fun. All you need is to consult your family doctor before any substantial step, especially when you have an underlying condition
Gluco Manage
Best Place To Buy: Trivita
My Rating: 4.6 of 5 Stars
Full Refund Available If Not Completely Satisfied
Diabetes is a condition that has been around for years. Type 2 diabetes is one of the most common diseases that is characterized by excess sugar in the bloodstream. Because the body is incapable of producing enough insulin. This weakens the convention of sugar. Hence it remains in the active state during absorption.
Eventually, this attracts diabetic signs and symptoms. While better ways of treating diabetes are being studied, Trivita offers you a simple, more comfortable, and convenient formula for easing them. With the introduction of Gluco Manage, the body begins to produce insulin, which later cuts sugar to the average level. Also, it helps the body to make glucagon, which balances sugar and influences insulin resistance.
By bringing the sugar level to normalcy, you will be able to manage either diabetes mellitus or diabetes inspidus. That's why the benefits of insulin cannot be ignored.
Gluco Manage is Trivita's supplement that is prepared naturally to offer a safer and healthy experience. Also, the product is easy to use. Even better, the product is manufactured by one of the most reputable companies that have a great history of providing the very best supplements.
Adaptuit Sleep
Best Place To Buy: Trivita
My Rating: 4.6 of 5 Stars
Full Refund Available If Not Completely Satisfied
Healthy sleep is an excellent way of building a robust immune system. However, the ever-growing number of people who have insomnia, parasomnia, and other sleep disorders is very worrying. Indeed, it is an indication that society is hanging on a weaker future. Because a broader range of its future generation is developing a weaker immunity.
While enough sleep can be a great way of having an excellent memory, this process allows the body to develop a robust immune system. So, the benefits of sleep can not be resisted.
Unfortunately, various factors are affecting people's sleeping patterns. These include stress, depression, chronic pain, anxiety, extreme tiredness, and hormonal deficit, which can cause Restless Leg Syndrome, among others. So, there are many causes of sleep difficulties.
Fortunately, all these can be managed and corrected by Trivita's Adaptuit sleep. This is a healthy, safer-to-use, naturally-prepared supplement that can help boost your sleeping. Consequently, the formula can provide a stable immune system. But what's the best way to manage sleeping problems naturally?
Finally,
There are many ways of fighting diseases and infections. But most importantly, you should strengthen the immune system. This is the first defense system of the body. It helps fight infections. Also, it suppresses and destroys unhealthy foreign substances, etc. So, the most important way to protect yourself from being sick is to have a robust immune system. That is why Trivita gives you better ways of building your strong immunity.
Is The Time Now, For Your Healthier Lifestyle? (Click Here)
This content on the healthy living website reviews Trivita's all-natural herbal supplements has been a real pleasure gathering and articulating the most relevant knowledge for your healthier lifestyle. The purpose of our blog is to produce goal-based wisdom for every viewer's healthier lifestyle.
Perhaps the time is now to engage our health blog. As you are surely a very unique person with so much to offer us all. So don't hesitate to leave your ever-so-important and heartfelt comments below, for the sake of everyone.
I hope to hear from you soon, sincerely, Jack Butler, founder of betterhealthfortoday.com
(Click Here), For More Home Page Content