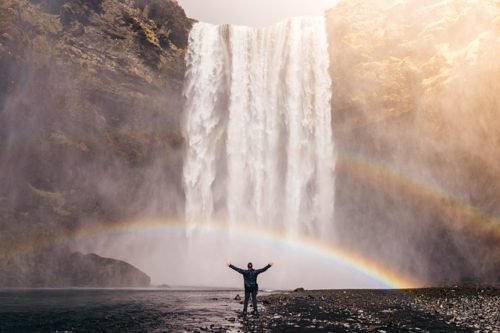 Natural Stress Relief Herbs: "Review Trivita's Adaptuit® and HCY Guard™"
Two Proven Natural Supplements for Stress: Trivita's Adaptuit® and HCY Guard™
Many people are turning to supplements for stress relief. Stress is inevitable, and if not checked, it can lead to adverse effects on your body. Notably, stress can cause serious diseases such as diabetes, heart disease, and high blood pressure.
That said, two popular natural remedies for stress include Adaptuit® and HCY Guard™. Constant use of these supplements can protect your body from the adverse effects of stress. They double your stress protection and help you relax after a stressful day. Let us look at what makes these two products, such popular remedies for stress:
1. Adaptuit®
With a sweet fruity taste, this flavored fluid probably coined its name from its main ingredient, adaptogen, which is a naturally occurring element found in plants and herbs.
Adaptuit® contains enough adaptogens to fight all forms of stress; be it environmental, physical, mental, or emotional stress.
It also contains L-theanine, a calming compound that helps your body relax, and enables you to have sweet, uninterrupted sleep. Adaptuit® stabilizes your body system by getting rid of the adverse effects of stress. As a result, your body will record enhanced performance, improved vitality, and your health generally, will become better.
(Click Here), for more content on a better nites Sleep
Ingredients
Adaptuit® is exclusively made from plant and herbal extracts. It is entirely free from animal by-products. The ingredients include:
Can't Wait, Need Access Now To My Wellness Store? (Click Here)
– Ten adaptogens such as Schisandra extract, Rhodiola roses, and Eleuthero coccus senticosus root
– Grape flavors
– Aloe Vera
– Natural antioxidants
– Pomegranate extract
– L- theanine extract from green tea
– Grape skin extract
– Orange juice
– Stevia leaf extract
Other ingredients include Cranberry extract, Strawberry concentrate, Maral root extract, Mountain Ash extract, Hawthorn Berry Extract, Rhodiola extract, Sea Lettuce Schisandra extract, Elderberry extract, Japanese Ariella extract, Goji Berry powder, Green juice, Chaga extract, Sargent Viburnum extract.
(Click Here), for more content on Diabetes
Recommended Usage
It is recommended that you use 1 to 3 ounces of Adaptuit® liquid daily. However, you may use more depending on how your body responds. The product should also be refrigerated before consumption. In case of any query, seek assistance from a medical doctor.
Side Effects
There are no recorded side effects that accompany the use of Adaptuit®. Unlike other supplements, this product contains no Melatonin. However, you are advised to always check with your doctor if you are allergic to vitamins or if you have prior incidences of food allergies. Pregnant and nursing mothers should also seek their doctor's advice before using the product. Anyone taking blood-thinning drugs should avoid this product.
(Click Here), for more content on Heart Health
Adaptuit® is undoubtedly a great product that can help in fighting the adverse effects of stress. Notably, you can't escape from stress. However, you can keep its harmful effects at bay by continually using this natural remedy, which promises to double your stress protection.
If you are suffering from a severe medical condition or are using prescription medication, make sure to consult with your doctor before use.
2. HCY guard™
High homocysteine (HCY) in your body is dangerous to your health. HCY is a silent killer and can destroy your arteries, leading to severe conditions such as diabetes, heart attack, stroke, Alzheimer's disease, and Autism. Elevated levels of homocysteine in your body occur when cysteine metabolism is impaired. This may be due to deficiencies in folic acid, vitamin B-12, and vitamin B-6.
(Click Here), for more content on Autism
However, studies show that constant use of HCY Guard™ helps lower the HCY levels in your body by 30-40%, in slightly over a month. It has a potent mixture of nutrients extracted from natural plants, with the ability to prevent any homocysteine from accessing your bloodstream. Once the nutrients are released into your bloodstream, no homocysteine will be allowed entry into your blood system.
Normal homocysteine levels in your blood should be between 4 and 15 micromoles/liter. Any level above 15 is considered high, and any level below 12 is deemed to be normal. The recommended targets of homocysteine levels should range from 10 to 12 micromoles/liter.
(Click Here), for more content on Blood Pressure
Important to note also is that there are no symptoms of elevated homocysteine; that is why it is referred to as a silent killer. You should go for a product that guarantees double protection at all times.
Natural nutrients found in HCY Guard™ reduce homocysteine levels in your blood, and can also help in brain development. Studies have shown remarkable improvements in the overall health of children living with Autism when they use this product over some time.
(Click Here), for more content on Dementia
Ingredients
HCY Guard™ can effectively protect your body well against the harmful effects of homocysteine, thanks to its unique mixture of nutrients such as:
– Coenzyme CoQ-10
– L-Cysteine –this is a beneficial amino acid that converts HCY into methionine
– Choline aids in the metabolism of homocysteine
– Dimethylglycine
– Folic acids
– Vitamin B-6 and B-12 help stabilize HCY to a normal range
– Other ingredients include: Sorbitol, Stearic acids, Citric acids, Natural flavors, Sucralose, Magnesium Stearate, and Xylitol
Recommended usage
"Always Remember To Utilize the Trivita Search bar, For Your Product of Choice"
Product: Adaptuit® and HCY Guard™
Best Place To Buy: Trivita

My Ratings: 4.7 out of 5 Stars
HCY Guard™ comes in tablet forms. It is soft and pleasant and dissolves quickly and easily in the mouth. It is recommended that you chew the tablet and allow it to dissolve in the mouth rather than swallowing it. This ensures that there is a high absorption rate for optimal performance.
(Click Here), for more content on Prostate Health
Adults and children over ten should take one tablet daily. They can take more depending on their body needs. However, seek the advice of a medical doctor before making more than the recommended dosage.
Side effects
Like all other food supplements, HCY Guard™ doesn't have any proven side effects for the user. However, seek medical attention if you experience the following side effects after using the product;
– Diarrhea
– Itching
– Confusion
– Nausea
– Loss of appetite
(Click Here), for more content on Myohealth Essential Amino Acids
The mentioned side effects are only common to a few people. You are therefore advised to seek medical attention from your doctor if you are suffering from any serious medical condition, or if you are using prescription medicine.
Bottom line: Two Proven Natural Remedies of Stress: Trivita's Adaptuit® and HCY Guard™
HCY Guard™ is an excellent product that will guarantee protection against the harmful effects of high levels of homocysteine in your blood. It is a natural product that is not only effective but has minimal side effects.
These two products from Trivita have proven to be highly effective in controlling the adverse effects of stress. It guarantees you double stress protection at all times.
(Click Here), for more content on Diet and Exercise
Juice Your Way To Help Naturally Alleviate Your Stress
The Vitamix 6500, Blender, YouTube Video
 Vitamix 6500, Blender, (Click Here Now), Amazon.com
This article on the Natural Remedies of Stress has been another amazing ongoing journey of the gathering of wisdom and knowledge to formulate the most beneficial content for every individual that is seeking to establish a healthier lifestyle in the most natural ways possible.
Make Your Decision Now, For Your Healthier Lifestyle, (Click Here)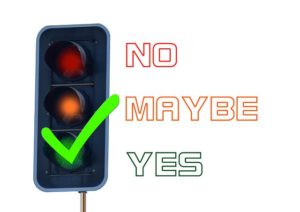 Perhaps the time is now for you to engage our health blog with your thoughts, as you are surely a fountain of knowledge for all of us as well, so please feel free to leave your ever-so-important and heartfelt comments below for all of us.
One of our most valued goals is to return all of your questions within the timeframe of your hopes if this does not occur, I am certain that it is because we are seeking the most relevant for your best answers. I hope to hear from you soon, sincerely, Jack Butler, founder of betterhealthfortoday.com
(Click Here), for more content on Better Diet and Exercise
(Click Here), For More Home Page Content